---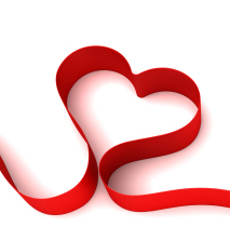 A big day is coming up. No, not the Super Bowl. The other big day in February, Valentines Day.
This year, as in years past, consumers will order flowers for their sweeties and hope they arrive on time, without incident. The question is, will you order them directly from a florist or use one of the web-based third party floral marketing companies?
Doing business with one company, and having it turn around and do business with another company to fill your order, is a classic middleman situation. With more people involved in a transaction, more things can go wrong. Just ask Shauger, of Morris, Minn., who placed an order with 1-800-Flowers.
Opening night disappointment
"I ordered flowers to be delivered for the opening night for a friend's high school play, her first time as a teacher and director," Shauer told ConsumerAffairs.com. "No flowers were delivered. No contact made to me to tell me they couldn't find a florist in the area. So, no flowers. When the recipient didn't mention the flowers at all, I contacted 1-800-flowers. I was told they couldn't deliver them due to a failure to find an appropriate florist. Again, these are no good late. They offered to refund half my money. Half? They didn't deliver anything!"
Other floral sites, including JustFlowers.com, also draw similar consumer complaints. Bob, of Hamilton, Ohio, says he works for a florist and contacted ConsumerAffairs.com after reading some of the complaints.
"I'll explain to all of you complaining about how it works with Just Flowers," Bob said. "They take your order and send it to a real local florist. Just Flowers has never ever delivered one arrangement to anyone. Everyone of their orders is sent to some florist that's local to the delivery address, even if it's near their own physical location. There is absolutely zero of a business connection between them and the florist they use."
Sometimes such an arrangement works out fine, but as the complaints suggest there's plenty of room for error. So, what's the alternative?
An alternative
The alternative is to do exactly what these companies would do, find a local florist in the delivery area and deal directly with them. As a first step, go to Google or one of the other search engines and enter "florist" and the town or city where the delivery is to be made.
You'll find a list of florists, possibly laid out on a map, so you can see which local florists are close to your point of delivery. By going to the local florist's website, you can get a feel for the kinds of products they provide.
Talk to the florist
By clicking on the "contact" tab, you'll get an email or phone number. It's usually a good idea to call, so you can talk to the florist directly and ask questions. If they can't make the delivery, they'll tell you. You won't find out later in an email.
You can pay the local florist right over the phone, by giving your credit card information. So really, ordering the flowers locally is much like using a national, third party site - except that you are dealing directly with the florist.
Third party websites for flowers and travel sprang up in the early days of the Internet, when many local businesses did not have an Internet presence. Today, almost all local businesses do, and some of their websites are quite sophisticated.
It might take a little more effort on your part, but dealing directly with the florist who will make the flower arrangement and deliver it to your sweetie might yield better results. After all, Valentines is a big day. You don't want to take unnecessary chances.
---