---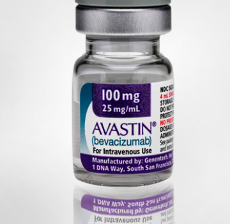 Counterfeit drugs are always dangerous, but a counterfeit cancer drug is especially dangerous. Drug maker Roche and its U.S. unit Genentech are warning that counterfeit versions of Roche's blockbuster cancer drug Avastin have shown up in the U.S.
The companies provided few details, saying their were informed by an unnamed health agency and that the drugs originated outside the U.S. The companies said the U.S. Food and Drug Administration (FDA) is taking the lead in the investigation to determine where the drugs came from.
"We are working with the F.D.A. and law enforcement to aid their evaluations, determine the source of the counterfeit drug, and prevent its further distribution," Roche and Genentech said in a statement. "The counterfeit product is not safe or effective and should not be used."
How to tell the difference
Fortunately, there are some striking differences between the real and counterfeit versions. The real version's label is says Genentech and is all in English. The counterfeit label says Roche and includes some words in French.
If you check the lot numbers of actual Avastin, you'll find they are six digits with no letters. The counterfeit lot numbers begin with a letter.
The counterfeit Avastin is a cause for concern because the real Avastin is a highly successful cancer drug. It works by slowing the spread of cancer cells.
Last fall the FDA removed Avastin as an approved treatment for breast cancer, saying there was no evidence it was effective for treating that illness. The drug remains on the market, since it is used primarily to treat colon cancer. It is still approved for that use.
The discovery of counterfeit Avastin comes at a time of reported shortages of many cancer drugs in the U.S.
---