---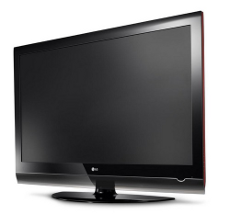 In October 2010, several states filed a lawsuit against ten companies, accusing them of engaging in price-fixing of LCD panels from 1999 to 2006. The alleged price-fixing. the complaint said, resulted in higher prices for a number of products.
Now that there's a half-billion dollar settlement, attorneys general in eight states are urging consumers to file a claim. Consumers who purchased products with LCD panels - computer monitors, laptops, and PCs - from 1999 to 2006 are encouraged to visit a special website to get more information.
The settlements announced in December 2011 resolve claims against seven companies, filed by eight attorneys general and a national class action. As part of the settlements, the companies that engaged in price fixing will provide a fund for consumers and businesses in 25 states.
The settling companies have also resolved claims brought by California Attorney General Kamala Harris for civil penalties under California's Unfair Competition Law, as well as restitution for government agencies that purchased the flat screen LCD panels.

California is joined in the settlements by the attorneys general of Arkansas, Florida, Michigan, Missouri, New York, West Virginia and Wisconsin, as well as a class action brought on behalf of private claimants in the United States District Court for the Northern District of California.
Settling defendants include: Chimei Innolux Corp., Chi Mei Optoelectronics USA, Inc., Chi Mei Optoelectronics Japan Co., Ltd, HannStar Display Corporation, Hitachi, Ltd., Hitachi Displays, Ltd., Hitachi Electronic Devices, USA, Inc., Samsung Electronics, Co., Ltd., Samsung Electronics America, Inc., Samsung Semiconductor, Inc., Sharp Corporation, and Sharp Electronics Corporation.
The alleged price-fixing came to light in 2006, mostly through an international effort. Investigators in the U.S. were joined by counterparts in the European Union, Korea and Japan to expose anti-competitive activity. The investigators said that activity made computer monitors, laptops and flat screen TVs more expensive than they would have otherwise been.
---