---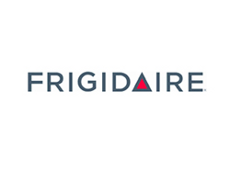 We often hear from consumers upset that their expensive new refrigerators have multiple problems. One consumer tells us she did a little investigation and was able to resolve her problem herself.
"It appears, according to my repairman, Frigidaire SS side by side PHSC239DSBO has a wiring harness issue," Rebecca, of Milton, Fla., wrote in a review on ConsumerAffairs. "It falls into the drip pan shorting it out, which could cost $300 for a circuit board if that would correct the problem. He states Frigidaire knows of the problem but refused to do a recall. My neighbor and husband rewired the harness and strapped it up so that it will not fall into the drip pan again. Presto I have power to freezer side."
Some people feel comfortable trying to repair their own appliances and some don't. Perhaps most don't, and for good reason. Some of these appliances are complex machines, with advanced electronics.
Obviously, if your unit is still under warranty you should only have an approved repair person work on it. Otherwise, you will void the warranty.
But if the machine is older and you are an experienced home handyperson, it may be possible to do the work yourself.