---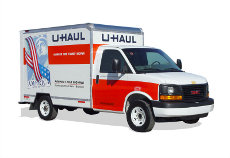 Moving day is never fun, but Avii, of San Francisco, says he encountered another problem when he went to U-Haul to pick up a truck for the day.
"I had a friend reserve a truck for me for day use, and she had an unresolved dispute with U-haul with a $110 balance from years ago that she did not know about," Avii writes in his post on ConsumerAffairs. "When we arrived at the office to pick up the truck, she was blocked from renting."
Avii said he did what seemed logical. He told the clerk the truck was really for him anyway, so he asked that the reservation be switched to his name. What happened next stunned him
"U-Haul actually linked the debt to MY name and information and blocked me from any further rentals as well until the debt was paid," Avii said. "Since my friend had no money, and I was the one paying and needed to move that day, I was forced to pay her debt with my credit card. They actually told me the debt was MY responsibility. This sounds completely illegal to me!"
Not only is it not legal, it sounds like something a U-Haul employee dreamed up on the spot to try and get a debt off the books. Unless Avii happened to be married to his "friend," it's hard to see how responsibility for someone's debt could be so simply transferred to another individual.
Avii should have refused to pay his friend's bill and instead should have gone to another truck rental agency. By agreeing to pay it he will have a very difficult time now getting the refund he is clearly owed.
As a last resort, he should at least tell his story to California Attorney General Kamala Harris' office.
---