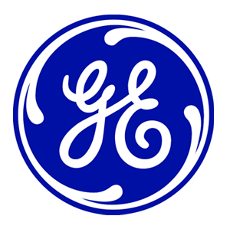 Echoing reports that will be familiar to many readers, General Electric Co. is being sued by a consumer who says its front-loading washing machines have design defects that give a moldy and mildewy odor to clothes.
The complaint, filed in federal court in Newark, New Jersey, claims the washers fail to clean and rid themselves of byproducts of washing, fostering an atmosphere conducive to mold and mildew. The suit claims GE hid from consumers the need to run extra cycles of hot water or bleach to combat mold.
"I am unable to close the door of the washing machine, due to the overwhelming smell of mold that continues to increase," said Marcus of Dublin, Ohio, in a report to ConsumerAffairs.com. "The drain on the bottom is always full of water that has an awful odor. My wife is very allergic to mold and has had continued respiratory problems for the last several months. Our clothes and towels smell of mold and I am ready to put this washer out on the curb."
"Items washed in the washing machines smell foul due to the mold problems," claims the lawsuit by Stanley Fishman of West Orange, New Jersey, seeking group, or class-action, status. "GE also fails to disclose the extraordinary maintenance and associated expenses that its washing machines require to combat the accumulation of mold, mildew and biofilm."
Patti of Cedar Creek, Texas, described in detail the measures she used to try to rid her GE front-loaded of mold:
"I bleached it once a week to try to keep it from growing. By 8 months, the mold smell was horrible. I peeled back the gasket and there was mold all around. From then on, I alternated with bleach and vinegar," she told ConsumerAffairs.com. "I called the warranty company and they said they never heard of such a problem and to just keep spraying it with bleach. Fast forward 3 years and bottles of bleach and vinegar later, the laundry room smells of mold as well as all of our clothing."
The complaint claims GE violated the New Jersey Consumer Fraud Act, breached express and implied warranties, and unjustly enriched itself. It seeks unspecified compensatory damages.