---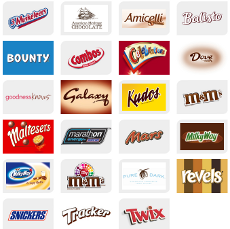 Yes, chocolate is good for you ... but only up to a point. And Mars Inc. has decided that point falls right at 250 calories.
The candy giant says that by the end of next year, all of its chocolate products will contain no more than 250 calories. The king-sized Snickers bar will be among the targets of the slimdown.
The calorie limit is part of the company's "broad-based commitment to health and nutrition," said spokeswoman Marlene Machut.
Mars, which makes a great deal of its environmental, social and health commitment, previously announced it would reduce sodium levels in all its products by 25 percent by 2015.
In 2007, the company promised not to buy advertising if more than one quarter of the audience was expected to be under 12 years old.
Based in McLean, Virginia, Mars has net sales of more than $30 billion and six business segments including Petcare, Chocolate, Wrigley, Food, Drinks and Symbioscience.
---