---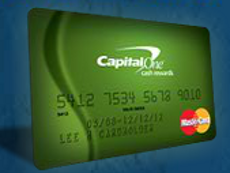 Capital One has received federal approval to complete its purchase of ING Bank, although the Federal Reserve attached some conditions to the transaction.
Hoping to avoid creating the next "too-big-to-fail" institution, the Fed directed McLean, Va.-based Capital One to take specific steps to ensure that its risk-management functions, including compliance, are commensurate with its new size and complexity.
"We are very pleased that the Federal Reserve has approved our acquisition," Capital One said in a statement. It said it hopes to close the deal in the next few days. It will have 90 days to outline its plan to strengthen its compliance and other risk-management controls.
Capital One for years was a "credit card bank," meaning it did nothing but issue credit cards. But in 2006, it acquired New York's North Fork Bancorporation in a stock and cash transaction valued at approximately $14.6 billion, making it one of the 10 largest banks in the United States, based on deposits and managed loans, and the third-largest retail bank in the New York region, the nation's largest deposit market.
In 2008, it bought Chevy Chase Bank for $520 million, gaining the No. 1 position in the Washington, D.C., market and — not coincidentally — giving it control of Chevy Chase's $11 billion in deposits. Capital One said at the time that Chevy Chase's cash cache would help it ride out the deepening recession, along with $3.6 billion in TARP funds. CitiGroup had also been bidding on Chevy Chase.
ING is a global financial institution of Dutch origin offering banking, insurance and asset management to over 85 million private, corporate and institutional clients in more than 50 countries. The Capital One deal affects only U.S. banking operations.
---