---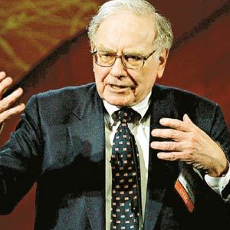 It's been a long time since anyone described the purchase of a single-family home as "an attractive investment." But Warren Buffet, the Oracle of Omaha, did just that this week, saying he would buy up "millions" of them if it were practical to do so.
In an interview with business cable channel CNBC, Buffet predicted that, if a buyer purchased a home and held it for the long term, the payoff would probably be better than investing the money in stocks.
While the investment advice might take some by surprise, given the recent history of the housing market, those who follow Buffet's investment philosophy might see his logic. Buffet is not a believer in a quick buck, but usually invests for the long haul. He's also very bullish on the U.S., saying again today that it is a mistake to be pessimistic about the U.S. economy.
Money where his beliefs are
Buffet is also known for putting his money where his beliefs are. After the near financial collapse of 2008, Buffet invested billions of dollars in beaten-down U.S. stocks and made hundreds of millions when the market recovered.
Buffet's comments about residential real estate come at a time when the market has begun to show small but sustained signs of life. Sales of existing homes have increased in three of the last four months and inventories continue to fall.
On Monday, the National Association of Realtors (NAR) reported pending home sales rose in January to the highest level in nearly two years.
And investors continue to be active in the market, according to NAR. Each month investors account for about 23 percent of the purchases and are on pace to purchase more than one million properties this year.
---