---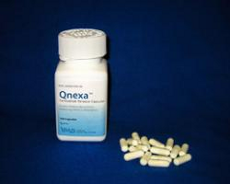 Despite reservations about issues with past drugs, a Food and Drug Administration (FDA) advisory panel has recommended approval of the weight loss drug Qnexa. The vote was 20-2. The FDA does not have to follow an advisory panel's recommendation, but it usually does.
The panel said, if Qnexa wins FDA approval, it should be closely monitored in a clinical trial to make sure it is safe.
Many anti-obesity groups have pleaded with the FDA to approve a drug for use in weight control. It has been 13 years since there has been a new approved weight-loss pill on the market.
Second attempt at approval
Previously, the FDA rejected Qnexa, saying it had concerns about potential side effects, including heart problems and birth defects in children of women taking the drug during pregnancy. In July 2010, another FDA panel advised against approving Qnexa and the FDA followed the recommendation.
Some doctors who treat obesity complain that the FDA sets a higher standard for weight control drugs than it does for other types of pharmaceutical products. That may be because of past experience.
The last major weight control drug disaster was fen-phen, which was withdrawn from the market in 1997 after it was shown to cause heart valve damage. Qnexa includes phentermine, part of the phen-fen cocktail that was allowed to stay on the market. The drug company said people taking Qnexa in clinical trials reported success in losing weight.
Phentermine now used alone
Currently, some doctors are prescribing phentermine, which Emily, of Irvine, Calif., reported last December presented her with some negative side effects.
"The first 3 weeks, I dropped 20 pounds," Emily wrote in a post on ConsumerAffairs. "I was eating a regular based 1400 calorie diet with fruits and vegetables. In week 4, I was losing my hair. In week 5, my heart began racing even if I climbed a flight of stairs to go to my apartment. In week 6, my face was extremely pale. Looking back at photos, I looked very pale and almost gray."
In clinical trials, Qnexa helped patients lose about 10 percent of their body weight. While that might not be enough to make an obese person think, advocates say that small amount of weight loss could be helpful.
---