---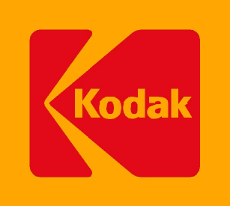 A published report says long-time camera and film manufacturer Kodak is preparing to file court papers for bankruptcy protection.
The Wall Street Journal reported today that the preparations are being made in case Kodak's efforts to sell a number of its patents prove unsuccessful. The Journal reports Kodak, whose name was once synonymous with photography, is trying to obtain about $1 billion in financing to keep the doors open during bankruptcy proceedings.
The Journal quotes sources it says are familiar with the matter as saying Kodak has about 1,100 patents it can sell to raise cash, but may need bankruptcy protection to give it time to negotiate the best deals. A Kodak spokesman declined to comment, the Journal said.
Tough times in the digital age
Founded as Eastman Kodak Company in 1892, the company has struggled to find its footing in the digital age. It recently stopped making its iconic Kodachrome film, a product that captured images for generations and inspired a number one hit song by singer-songwriter Paul Simon in the early 1970s.
The company last reported a profit in 2007 as it moved into producing digital cameras and office equipment. Mary, of Bradenton, Fla., is not a happy Kodak customer.
"I purchased an All-in-One Printer Esp 3200 about a year and a half ago," Mary told ConsumerAffairs.com. "I was going to take it back immediately because it clunks and makes noise long after it has printed, and operates slow. I kept it and now wish I had returned it because mine has a problem with the print-head. I rarely use the printer and like everyone else says, it runs out of ink very quickly. This is not a savings in ink, and false advertising. From now on, I'm going with my gut instincts on brands. I just thought I'd give Kodak a shot and they're not ready."
Meanwhile, the news that Kodak might be contemplating bankruptcy took few by surprise on Wall Street. Kodak has virtually becoming a penny stock, selling for less than $1. A bankruptcy filing would also allow Kodak to sidestep some expensive pension obligations to retirees.
---