---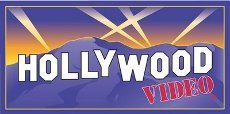 Since Hollywood Video went out of business, former customers have received notices from debt collection agencies saying they owe either late fees or must pay for unreturned movies. In nearly every case, these consumers have disputed the charges. Alison, of Roseville, Minn., tells us how she dealt with a collection effort
"Thanks to my husband's research efforts and helpful postings from ConsumerAffairs.com, I was able to successfully dispute a bogus debt collection attempt by West Bay Acquisitions, LLC, located in Cranston, Rhode Island," Alison said. "I received a collection letter from West Bay dated January 9, stating that I owed $43.66 in rental fees from bankrupt Hollywood Video. I did not owe Hollywood Video any fees and filed complaints with the FTC, BBB, and the Minnesota Attorney General's Office. The Boston BBB contacted West Bay on my behalf on January 16; on January 17 I received a response from West Bay via the Boston BBB stating that they 'have decided to cease all collection activity and close the account.'"
Alison's proactive approach paid off. She also says the response from the debt collector said "at no time have any of these accounts been reported to any consumer reporting agency by West Bay Acquisitions, LLC."
Complication
Debra, of League City, Tex., certainly has a complicated issue with Southwest Airlines. She says she had a $57 credit from a previous ticket that was set to expire January 24, 2012.
"I used that credit to purchase a ticket to travel January 20, 2012 and the total cost of the ticket was $300.00," Debra told ConsumerAffairs.com.
Debra paid used her credit and paid an extra $243 for her ticket. But here's where it starts to get complicated.
"For business reasons I need to move the flight forward one week to January 27, three days after the $57 credit expires," she said. "I am now told that I have lost the entire $300 even though I only purchased the additional $243 one week ago. I was told I could call in after the ticket expires on January 24 and they would give me a six month extension. Does it make sense to lose the entire $300 because of three days difference?"
Of course, the answer is that it depends on what kind of fare Debra bought. If it was a special, discounted fare, it no doubt came with restrictions on changes, cancellations, etc.
Slow pay
Patrick, of North Smithfield, R.I., thinks Ally Bank is just a little too slow to send him his money when he asks for it.
"So far, six phone calls to very nice customer service representatives of Ally Bank have identical results; promises but no cash," Patrick said. "In short, two CD's matured December 31 and direction to close those accounts and surrender my principal with interest has not been completed as of January 17. Sure, I received the interest but the principal just hasn't shown up like promised."
Different banks have different policies about the length of time they will take to disburse funds. Unless you actually walk in to a branch, you're unlikely to get a check the same day. Even though there have been a couple of holidays in there, Patrick's wait does sound a bit excessive.
---