---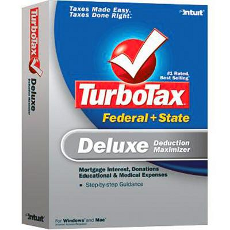 When you use a tax preparation software, it performs the calculations for you. But Randy, of Fort Mohave, Ariz., suggests double checking it with a calculator. He said his 2010 return, prepared with TurboTax, was audited by the IRS and, as a result, he owed an extra $3,500.
"Essentially, due to no fault or negligence of my own, the 2010 software malfunctioned while calculating my taxable income, errors so profound that it's obvious upon close scrutiny of the 1040 Form," Randy told ConsumerAffairs.com. "Since I blindly trusted the Turbo Tax service, I never reviewed the hardcopies e-filed, believing all to be in order. Much to my chagrin, I did review the 1040 Form after the IRS notice and saw the error almost instantly."
Randy says TurboTax denied his claim under the company's accuracy guarantee. It's worth remembering that, ultimately, it's the taxpayer's responsibility to ensure the information on the tax return is accurate.
Fix it yourself
We see a lot of complaints about flat screen TV sets that have to repaired just as soon as they go out of warranty. Consumers understandably are frustrated and angry. Richard, of Detroit, Mich., says he got no help from Samsung, but did find help on the Internet.
"I repaired the tv myself for $20.00 in parts from Radio Shack and a YouTube video," Richard said. "No more Samsung products for me."
Blown capacitors are a common problem on these TV sets. They aren't that hard to replace and, indeed, there are plenty of how-to videos online.
Read the contract
Bonnie, of Del Ray Beach, Fla., said she tried the free trial of Right Size Smoothies and was disappointed in the outcome. She says she wasn't disappointed in the product so much, but in how the "free trial" worked out.
"I ordered Lean Cocoa Bean and Skinni Vanilliy and received Lean Cocoa Bean and Very Berry," Bonnie said. "I thought oh well, still a variety. The berry was very sweet and the cocoa bean made me feel sluggish and not quite up to par afterwards. I called to return and cancel and was told that I should have read the agreement that states if I open both cans the trial period becomes null and void. The best they can do is break the 119.80 into two payments. Why order two flavors if you can only try one?"
Good question. In addition to reading the contract – always a good idea – it seems the customer service rep could have explained that.
---