---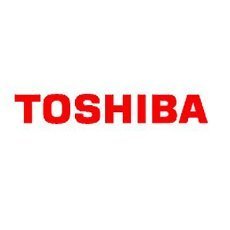 When you buy a computer, it's normally covered with a one-year manufacturers' warranty. But if you have warranty work done on the machine, the replacement parts are covered for a much shorter time.
"I purchased a Toshiba laptop and within one year, their tech group diagnosed the motherboard as bad and replaced it," F., of Palo Alto, Calif., told ConsumerAffairs.com. "That board went bad again, rendering the computer useless. Their customer service said sorry, our replacement parts - from their own tech repair - are only under warranty for 30 days."
F., says he paid $1,500 for the laptop, but now faces the prospect of buying another, having only received less than a year of uninterrupted service. When checking out computers, it might be a good idea to get an explanation of warranty policies, especially on warranty repairs.
Also, try spending less.  You can find reconditioned, almost-new laptops for less than half the regular price at sites like Geeks.com. The warranties are not as long or as comprehensive as for a new model but the lower price lessens the risk you'll end up like F.
You can't take their word for it
Once you sign a cell phone contract, you're pretty much locked in for two years, no matter what a sales rep tells you.
"My husband and I wanted to try out smartphones," said Maria, of Burlington, Iowa. "I did some searching and Sprint seemed to be the one that had a better deal, although I was still a little skeptical. I opened a new account with Sprint. I however cancelled the account and managed to cancel it prior to them charging me an early cancellation fee. I was instructed to return the phones and was told that they would only charge me for the only days that I used the phone. I was pleased with that. A week later I received a bill of $260.20. I assumed that they hadn't yet adjusted my account. Another week later I received an email from Sprint stating that my bill would soon be sent to a collection agency."
Maria said she called Sprint and was told by several employees the charges were valid and she had to pay. However, she says, it wasn't what she was told when she bought the phones. That's why its important to always read the contract. If the sales rep tells you something different from what's in the contract, they are wrong. It's that simple.
Disappointed
Paula Deen is a popular TV chef but her line of cookware is not as popular with some consumers.
"We bought our Paula Deen cookware from Fingerhut about two years ago," Beverly, of Connellsville, Pa., said. "We have been complaining about them for one year to no avail. Our pots and pans are peeling on the inside and the outside of them looks real bad. They are brown and faded. We have them on display in our kitchen but,it is very embarrassing to have them hang there any longer. We love Paula Deen and are very disappointed in the cookware.
There could be a problem with the products, but Beverly should make sure she carefully reads the instructions for using the pots and pans. Some high-end cookware requires low heat and special care when cleaning.
---