---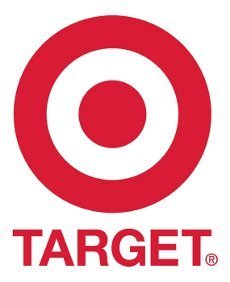 The holidays are over and many consumers are trudging back to the mall to exchange a gift they received. It's not always easy to do.
"My husband received a shirt that my son ordered online from Target," Judith, of Wrightstown, Wisc., told ConsumerAffairs.com. "The shirt was too small so my husband went to Target locally for a return.
There were no similar shirts left at the store or online. My husband, who had all the appropriate receipts, asked for a refund. He was told that was not the store policy. They said he would receive an in store credit."
Though not happy with the option of a Target gift card, Judith said her husband then encountered another nasty surprise.
"The shirt was $27.99 plus tax and shipping," Judith said. "The gift card was for $23.75. When my husband asked why there was a $5.48 difference for the cost of the shirt, he was told the charges were for 'handling' and taxes, which had been paid once already along with the original order! So a shirt that originally cost my son approximately $34.00 was now only worth $23.75!"
Target might have assessed the fee because, rather than keeping the merchandise at the store, it was sending it back to the warehouse. Even so, it doesn't seem that Judith's husband should pay the price.
Wrong approach
Mike, of Elk Grove, Calif., said he joined Gold's Gym back in July and paid for the full year. Three months later, he says, the Elk Grove location shut its doors with no notice. Is Mike due a refund? Sure.
"I opened a dispute with my credit card company, Discover," Mike said. "I heard back from Discover who stated that they had spoken with the Merchant's bank who agreed to Discover taking the money from the Golds Gym bank to apply the refund. Since then my girlfriend, who has no affiliation with my account apart from the fact that I also paid $99 for her to join, has started receiving collections calls for unpaid fees.
Rather than stopping the credit card payments, Mike should have contacted his state attorney general's office for assistance after he was unable to resolve the matter with Gold's Gym. States have been very active in requiring health clubs to reimburse members when the only clubs in their area close. The part of the company that processes credit card payments has no clue about the club closing and just sees it as a non-payment issue.
Moving bill shock
Why is it that the cost of a household move is almost never what the estimate says it will be? Marilyn, of Hummelstown, Pa., hired Flat Rate Van Lines to move some furniture and other household goods for me from a private home in North Wales, Pa to a self-storage depot in Harrisburg, Pa.
"The original 'Moving Estimate' was for $1225.04, while in fact the total charge on the bill came in at $2,502.00, more than double the estimate," Marilyn said. "This move was optional, and I would not have even bothered to move the furniture at all if I had known what it was going to cost beforehand. I accurately stated the amount of furniture and the distance we had to travel for the estimate, so I was shocked when presented with the bill as my belongings were held hostage in what I assume was a rented Penske truck."
Marilyn even says the estimator assured her that the estimate would be the final cost. If consumers are basing their decisions on estimates that are intentionally set low for competitive advantage, why isn't this a case of bait and switch? We'd like to hear from some folks in the moving industry who can explain this and maybe offer some advice or consumers trying to get a reasonably accurate assessment of what their move will cost.
---