---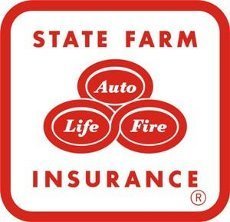 Tamera, of West Point, Ga., presents us with an object lesson about car insurance. The lesson is about the bad things that can happen if your car is stolen and you assume your insurance company will cover it.
"My car was stolen on November 13, 2011 from a local mall," Tamera told ConsumerAffairs.com. "It was recovered on December 14, 2011 with major damages. I brought the car two months before it was stolen in excellent condition. My State Farm claims adjuster told me it was up to me to prove the condition of my car before it was stolen and crashed. He stated that in his research that he did not feel that the thief would have caused such damages. Unfortunately I did not take any pictures when I brought the car, the car dealership did not have any pictures, nor did the finance company have any pictures."
Fortunately, Tamera said she provided enough affidavits from witnesses who could verify the condition of her car that State Farm agreed to cover the repairs. It's a good reminder, though, that we should all photograph our vehicles, just like we should the contents of our homes, for insurance purposes.
Dangerous scam
We get reports every day from consumers who receive phone calls from someone who claims to be collecting a payday loan debt and who threatens them with arrest. Even though the target is well aware that it's a scam, this is still very dangerous, as Karen, of Tornado, W. Va., learned.
"I hung up on guy and he called me back approximately 20 or 30 times and I finally answered and told him I was at work and not to harass me," Karen said. "He called back again and told me my social security number and bank acct number. That was scary. I told him that no one would call him back and this was fraud and he said I would be in trouble tomorrow and hung up."
Karen was not picked at random. The scammer has enough personal information about her to steal her identity. She should immediately call all three credit reporting agencies and place a freeze on her credit. She should also contact the fraud departments of her bank and credit card companies. Finally, some law enforcement agency should find out where these scammers are obtaining this information.
Speak up
Ever since Hollywood Video closed its doors, former customers have received collection notices for missing or past due movies. Most say the charges are invalid and unverified. Pam, of Englewood, Colo., urges her fellow consumers to complain to the right people.
If you have received a collection letter from Universal Fidelity LP representing "Legal Successor of Hollywood Video" for unsubstantiated and potentially bogus past charges from Hollywood Video, please call your state Attorney General's office and file a complaint," Pam said. "They are receiving complaints, but the volume must be in the hundreds for them to pursue any action. Colorado's has three as of today and they need more."
Pam also suggests complaining to the Federal Trade Commission (FTC) by calling 877-FTC-HELP. After all, there is strength in numbers.
---