---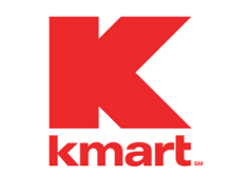 When is a "gift" not really a gift? Ask Teresa, of Chenago Forks, N.Y. who says she received a $5 gift card from Kmart when she purchased $94 worth of merchandise before Christmas.
"When I had to return a pair of slippers that were the wrong size, I received a refund of $7.85 for the $7.99 purchase price," Teresa told ConsumerAffairs.com. "I then had to return a pair of pajamas that cost me $14.99, my refund was $14.74. Both returns were done with the original receipt and during the correct time frame.
This time I caught the discrepancy while I was standing at the register and asked why there was a difference in price. The clerk told me that it was due to the fact that I had received a gift card. and that it came off the price of the purchase. Mind you, I had received the gift card, not used one."
So the gift wasn't really a gift. And as it turned out, Teresa said there was a one-week window of time when the card could be used, and she missed it.
When a free trial isn't
Netflix markets its video service by offering a one month "free trial." While most free trial offers are just a way for a marketer to get access to your credit card, a free month of Netflix would certainly give you ample opportunity to decide if you want to keep the service. Weerasak, of Teaneck, N.J., says she didn't get that opportunity after she signed up for the free trial last week.
"The next day I got a charge on my credit card $7.99," Weerasak said. "I has called customer service and she said that I not eligible for a free trial because I leave in the same house of a previous customer."
If this is indeed the policy, this could impact millions of people who live in apartments or other high-turnover residences.
Shedding some light on the light bulb issue
Dalton, of Mayfield, Ky., is not happy with new GE Helical light bulbs.
"I have been told, that they will be a requirement to use in the United States rather than regular light bulbs," Dalton said. "They do not last five years as they say. You're lucky to get five months out of them. One of my main concerns is that they will not work in my dimmers. When you turn the button to dim the light it starts to flicker and gets even worse the more you turn it down. What I really would like to know is who in our democratic system of government has decided that we will be forced to use these bulbs and why.
Let's address Dalton's second question. The new federal regulations that took effect this month do not "ban" incandescent light bulbs. They just set higher efficiency standards. Some incandescent bulbs meet these standards. The new rules do not mandate the use of any particular type of bulb, so Dalton doesn't have to use helical bulbs.
And as for dimming, compact fluorescent lights are not "dimmable." If he is using them with a dimmer, that explains the short service life he has experienced.
---