---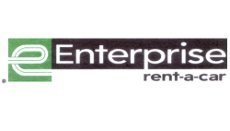 Last October J.D., of Van Nuys, Calif., returned to his parking spot on the street to find that his car had been damaged by another vehicle that left the scene. Fortunately, he has a lot more information about the incident than he would have otherwise.
"A witness identified the truck, with what turned out to be left over logos from a party rental company, and left a note with the license plate number," J.D. said.
After following up, J.D. said he discovered the vehicle was rented from Enterprise and also learned the name of the driver and the company he represented. Sounds like an open and shut case, doesn't it?
"After contacting Enterprises' insurance company, RIS Rental Insurance Services, Inc., I was told that they were denying my claim," J.D. said. "Now, any reasonable person would know that they are responsible when the truck was identified, with left over logos on the side from another business that rented the truck, and the name of the person who rented that truck on that day. Big business gets away again."
J.D. didn't say whether he filed a police report. He should have done so. Leaving the scene of an accident is a ticketable offense -- and a more serious offense in some jurisidctions.
A police investigation, and possible prosecution, would certainly provide some leverage. Leaving the scene of an accident is a crime. Depending on the extent of the damages, he could also sue the driver, the company he works for, and Enterprise.
J.D. should also have hired a lawyer. He would have recovered his legal costs in court.
Cut out the middle man
William, of International Falls, Minn., says he has Dish Network and unlike many people posting complaints, he's very happy with it. He also observes there is a pattern to the complaints that he has read.
"I started my account directly with Dish Network," William told ConsumerAffairs.com. "Most of the issues in this forum are by individuals who purchased the service through a third party who has everything to lose if the customer canceled service. I've seen this with friends who ordered the service from a third party contractor. When they ran into issues, I put them directly in touch with Dish and the issues were taken care of."
We've also noted that some complaints about both Dish and DirecTV have to do with reception. In nearly every case, this is because the dish was not properly aligned to the satellite when it was installed. It makes William's point about the role of third party contractors.
Book directly
Here's another reason to by wary of third party travel booking sites.
"I purchased a round trip ticket to Cancun through Priceline," said Caitlin, of Medford, N.Y. "When I received my confirmation it had someone else's name on it as the traveler. I was continuously told that it was my fault and I must have typed in this other persons name. Customer service was degrading, nasty and unwilling to help. I was told that I would receive a full refund until transfered to the supervisor who denied me that and refused to help me in any way, again stating that this is an error of my own. I have never been so poorly treated as a customer."
Once you book travel through a third party site, it's pretty much set in stone, and as Caitlin points out, even obvious mistakes by the site are hard to correct. Remember that not all airlines participate in these sites. Southwest, for example, books exclusively through it's own site.
---