---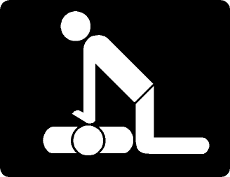 Most scams have been around, in one form or another, for years. Once a scammer finds something that works, they tend to stay with it. However, now and then someone comes up with something new. Cathleen, of Ottawa, Ontario, fell victim to a pitch for phony training courses.
"My husband and I were approached at home in the spring of 2010 and paid for CPR training, which we were told we could take any time up to April 2013," Cathleen told ConsumerAffairs.com. "We were told that the courses were offered continuously, and we were given a list of locations and a number to call to book. That number is not in service, and in searching the web - yes, I know I should have done that first - I realize that we have been scammed. I hope something can be done about it. We paid $120 each for the course."
A good rule of thumb is to be wary of anyone selling something door to door. While the traveling peddler has a long and rich tradition in commerce, lately it's rarely worked out well for consumers.
Phantom interest?
Thomas, of Longmont, Colo., says he paid off his Capital One credit card, in full, back in August and hasn't used it since. So he was surprised when he recently got a bill.
"Capital One created phantom charges, added interest and then late payments," Thomas said. "Now I 'owe' $104.28. Not only do I owe $104.28 for no products or services delivered in return, but my credit report was dinged as well because I didn't know I could be charged phantom fees and interest."
Thomas didn't say if he went back and looked at statements, but he should have. Capital One could not have charged him fees and interest without leaving a paper trail. When paying off a balance, make sure you know when the payment clears. Otherwise, you could be in for a nasty surprise.
You have to read the rental agreement
Mathew, of Blairsville, Ga., says he was told one thing but charged another when he rented a truck from U-Haul.
"I was told it would be $29.92, plus gas," Mathew said. "When I returned they told me my bill was over $200.00 and that I was being charged 89 cents per mile. I was never told that, or I would have borrowed my grandfather's truck and trailer and made two trips. This is totally unacceptable and I will never use U-Haul again."
Misunderstandings occur. The rental agent may have not mentioned the mileage charge, or Mathew might not have heard it. That's why it's always important to carefully read the rental agreement, especially the part about what you are paying. What the rental agent isn't binding. The rental agreement is.
---