---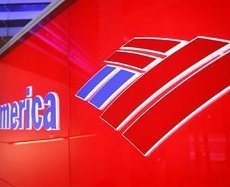 When bank regulations were tightened and some fees reduced or eliminated, consumers were warned that big banks would find other ways to extract fees from their customers. Vince, from Maryland, says Bank of America is now charging him $3 a month to view images of his checks online.
"They claim that for the many years of banking with them, the fee was waived until now," Vince told ConsumerAffairs.com. "They indicated that I can switch to not receive check images, rather get the images online. Of course, less paper consumption is better for the Earth so, I opted for this. They will not reverse the $3 charge."
Big bank fees are going to be a fact of life going forward. Vince, and other big bank customers who don't want to pay fees, should look into the lower-cost options provided by many community banks and credit unions.
Wondering about quality
Judlyne, of Austin, Tex., writes in to vent her frustration with her computer. It's not an uncommon complaint.
"My Gateway laptop, which was purchased less than two years ago, now has a bad hard drive," Judlyne said. "I've contacted Gateway who so graciously told me that they could not really help me because my warranty was out. They can repair it, yes, but for a price I'm not willing to pay for a machine that's less than two years old. I'm wondering why a piece of machinery can be "broken" in less than two years. We would not tolerate this for larger appliances, but computers costs almost as much."
Actually, we get lots of complaints about fairly new washers, dishwashers, microwaves and stoves needing expensive repairs. And yes, computers too.
Unauthorized charges
In December, Jim, of Pensacola, Fla., said he paid $1 for three agency credit reports through Experian. He was aware that the deal included signing him for up a "free trial period" of Experian's Credit Watch service. That's not the issue.
"I was told if I cancel within so many days I would not be charged," Jim said. "My cancellation email arrived December 9th. My credit card was charged $17.95 on Dec. 15 and then again on Jan 17th. In January I clicked on a link in an email from Experian saying something had changed my credit score. I was charged $29.95 to look at my report. Since they already had my credit card information, I did not know they were charging me. I wrote my credit card company, Capital One, an email and included the cancellation email and they refunded everything Experian had charged me since the cancellation email."
Jim handled the dispute correctly, letting his credit card company fight the battle with Experian. They have a lot more clout than he does. But Jim could have avoided all of this if he had gone to www.annualcreditreport.com to view his credit reports. It's free and there are not "free trial offers" you have to accept.
---