---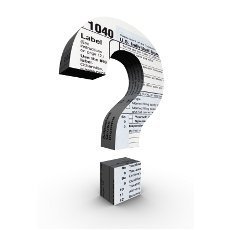 Walmart is offering new services that it says will help consumers save money on their income tax preparation and it's offering to cash their refund checks for $3 if the check is under $1,000 and $6 for checks up to $7,500.
Last year more than 60 million Americans didn't have access to traditional banking services – such as credit cards and checking accounts – adding up to billions of dollars in fees paid by Americans who can least afford them, Walmart noted.
The average refund is $2,902 and many taxpayers spend up to $90 just to cash the check.
"We believe Americans shouldn't have to pay exorbitant prices on their everyday financial needs," said Daniel Eckert, vice president of Walmart Financial Services. "It's their money and we want to make sure they can cash checks, pay bills and transfer money at a low price."
Leading up to the biggest tax filing week of the year, January 16 through 22, Walmart said it has worked with Jackson Hewitt and H&R Block to double its in-store tax kiosks and lower the cost for tax preparation services.
Jackson Hewitt will offer free federal Form 1040EZ filing at its Walmart kiosks throughout the tax season and H&R Block will offer a free federal Form 1040EZ until February 29 for simple returns. H&R Block will have 250 kiosks in Walmart stores, while Jackson Hewitt is adding approximately 800 kiosks bringing their Walmart footprint to 2,800.
"Customers need to make every dollar count in this tough economy, and that's why we're committed to helping customers pay less for their financial services during tax season and throughout the year," said Eckert. "With more than 3,000 tax preparation kiosks in Walmart stores across the U.S. and low flat-fee check cashing services, our customers can conveniently make their refund dollars stretch farther by simply taking care of their tax needs at Walmart."
---