---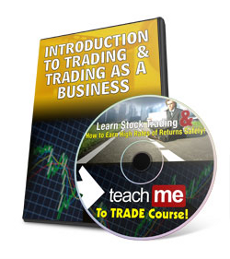 A federal judge has ruled that the personalities behind the widely-viewed "Teach Me to Trade" infomercials cannot be held personally liable on claims that they lied about their expertise as securities traders, duping millions of dollars out of inexperienced and elderly investors, Courthouse News Service reported.
The judge, however, did allow litigation to proceed against several corporations involved in the alleged fraud, including Hands On Capital and Lashaico.
In a civil complaint, the Securities and Exchange Commission (SEC) alleged that David Gengler and Linda Woolf claimed to be "expert securities traders who had purchased Teach Me to Trade (TMTT) packages and made extraordinary profits by trading securities using TMTT trading strategies."
Woolf allegedly represented that she "had known nothing about stocks before attending a TMTT workshop." In her sales pitches, she claimed to have "made more money trading for 30 minutes a day than she had made in any of her prior careers," the SEC claimed.
Gengler allegedly told audiences that he had "been in substantial debt before contacting TMTT but became a successful trader who was able to spend most of his day with his family after a brief time trading each day."
Lied about their background
After lying about their background and the success of TMTT strategies, the "infomercial personalities" advised clients about specific securities and trading devices, urging investors to engage in actual securities transactions.
"Personal mentoring," software and classes bilked $11,000 to $40,000 from consumers, according to the complaint. Woolf and Gengler allegedly targeted the elderly in their TV spots, with Gengler urging them to borrow against their retirement accounts. They falsely attributed a "96.5 percent success rate" to their plans, according to the complaint.
The SEC says that Woolf and Gengler are failed traders, that Woolf never declared a profit on trades in her federal tax returns, and that Gengler typically declared losses, or no profits. Yet Woolf allegedly made $4 million selling Teach Me to Trade packages, while Gengler earned $2.25 million.
Woolf and David were convicted of fraud in a jury trial in 2009 but the judge in that case overruled the jury and acquitted the pair of criminal charges.
---