---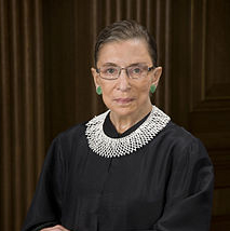 The Supreme Court has unanimously ruled that consumers injured by violations of the Telephone Consumer Protection Act (TCPA), which outlaws abusive telemarketing practices, may bring lawsuits in federal courts as well as state courts.
Lawyers for the consumer group Public Citizen represented Marcus Mims in the case, Mims v. Arrow Financial Services, a debt collection agency.
Mims, a Florida resident, alleged that Arrow, seeking to collect a debt, repeatedly used an automatic telephone dialing system or prerecorded or artificial voice to call Mims's cellular phone without his consent. He charged that Arrow "willfully or knowingly violated the TCPA" and sought declaratory relief, a permanent injunction, and damages.
"The court's opinion, written by Justice Ruth Bader Ginsburg, accepts without reservation all of the arguments we made in support of [Mims'] right to choose a federal court to assert his claims," said Scott Nelson, a Public Citizen attorney.
"We find no convincing reason to read into the TCPA's permissive grant of jurisdiction to state courts any barrier to the U. S. district courts' exercise of the general federal-question jurisdiction they have possessed since 1875," Ginsburg wrote. "We hold, therefore, that federal and state courts have concurrent jurisdiction over private suits arising under the TCPA."
The TCPA forbids such practices as calls to cell phones that use automatic dialers, calls to residences that use prerecorded messages, and unsolicited junk faxes, and it says that consumers who are victims of such practices can sue for up to $1,500 per violation.
The act specifies that those lawsuits may be brought in state courts. But, as the court ruled, the act does not prevent consumers from going to federal court instead, by invoking the federal courts' general jurisdiction over all cases that are based on federal law.
The decision will make it possible for plaintiffs with large claims that are suited to litigation in federal court to choose a federal forum for those claims. It also may facilitate class actions that could not be brought if TCPA claims were limited to state courts.
---