---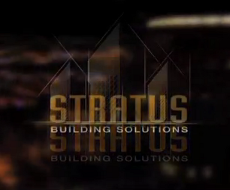 In a lawsuit filed in Orange County, Calif., 51 Latino plaintiffs say they were the victims of a scam aimed at Spanish speakers seeking to buy janitorial franchises.
The plaintiffs say GoldeneyeHoldings dba Stratus Building Solutions of Orange ran a "simple" scam that targeted "victims who don't speak English by taking out ads in Spanish speaking publications," Courthouse News Service reported.
The plaintiffs say they responded to Spanish-language ads that directed them to call or visit "Fernando," one of Stratus' sales representatives and promised them profitable cleaning franchises located near their homes.
Instead, "plaintiffs' attempts to achieve the 'America Dream' was thwarted by the new American reality - the corporate scam," the complaint states.
"Once the prospective franchisee agrees to purchase a franchise, 'Fernando' immediately pulls out a franchise agreement in English and immediately insists that the prospective franchisee sign the agreement in order to reserve a franchise since it contends that its franchising opportunities are about to be sold out," the suit alleges.
But after they sign the agreement and pay the agreed-upon amount, the company fails to deliver the franchise and stops answering their calls, the suit charges: "Each of the plaintiffs purchased a franchise from Stratus and none of them ever received the franchise they were promised by "Fernando," while acting as an agent for Stratus."
The plaintiffs seek damages for fraud, breach of contract and violations of the California Business & Professions Code.


---