---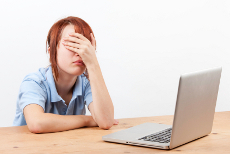 In comments filed with the Federal Trade Commission, the Center for Digital Democracy (CDD), along with 16 consumer, health, privacy, and child advocacy groups, endorsed the Commission's proposals to update the Children's Online Privacy Protection Act (COPPA) rules.
The groups supported the agency's recommendations for critical changes in its regulations aimed at addressing contemporary data collection and marketing practices.
CDD also released an analysis of tracking and targeting techniques employed by the leading child-targeted websites, which found that the great majority of the sites (81%) engage in some form of tracking through the use of such "persistent identifiers" as flash cookies, web bugs, and other online data collection tools.
"The online data collection practices we originally identified in the 1990s have been eclipsed by a new generation of tracking and targeting techniques, as online data collection in this era of Big Data," commented Kathryn Montgomery, Professor of Communication at American University, who, along with CDD Executive Director, Jeff Chester, spearheaded the campaign to pass COPPA in 1998. "It is imperative that the rules be changed if they are going to continue protecting children's privacy in the growing digital marketplace."
Nearly half of the sites (48%) appear to be using behavioral targeting technologies.
Behavioral targeting is becoming a pervasive practice across the web. The practice is based on building profiles of individual users by tracking behaviors on one or more websites and combining that data with information from a variety of other sources (e.g., IP addresses, search history, registration, etc.) in order to deliver marketing or advertising to an individual online.
"Given children's limited cognitive abilities and the sophisticated nature of contemporary digital marketing and data collection, strong arguments can be made that behavioral targeting is an inappropriate, unfair, and deceptive practice when used to influence children under 13," the groups explained in their comments. "At the very least, marketers should be constrained from engaging in such practices without obtaining meaningful, prior consent from parents."
A separate analysis of the privacy policies on the top children's websites, commissioned by CDD, found that many of the websites fail to provide accurate, clear, and complete information that parents need to make informed decisions. The study found that most of the policies do not adhere to COPPA requirements for user-friendly explanations, but instead couch their practices in obscure, difficult to understand legalese.
Parents, therefore, have no way of knowing or understanding the nature and extent of data collection and use on these sites.
"These findings demonstrate that children's privacy is not being taken seriously by many of the leading U.S. online content providers targeted at young people," Chester said.
---