---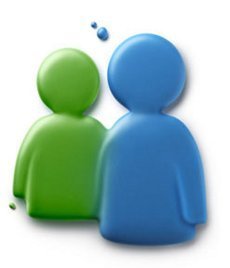 Companies hoping that Twitter and Facebook were just passing distractions for their employees are in for a disappointment. Research by Palo Alto Networks, a security company, suggests explosive growth in global social networking and browser-based file sharing on corporate networks.
The company said it found a 300 percent increase in active social networking compared with activity during the same period in the latter half of 2010.
"Whether or not employees are using social networks or sharing files at work is no longer a question; this data clearly demonstrates that users are embracing and actively using such applications," said René Bonvanie, chief marketing officer at Palo Alto Networks. "Companies must determine how to safely enable these technologies on their networks so that users can maintain the levels of productivity that many of these applications can afford, while at the same time ensuring that their corporate networks and users are protected against all threats."
Gobbling bandwidth
Among the findings, Twitter use has surged, growing by 700 percent year-over-year. Since October 2010, social networking usage patterns have become more active with bandwidth consumption for Facebook Apps, Social Plugins, and posting increasing from five percent (October 2010) to 25 percent (December 2011) when measured as a percentage of total social networking bandwidth.
The report also found that file sharing sites continue to be used on most networks, appearing on the networks of 92 percent of the participating organizations. In total, 65 different browser-based file-sharing variants were found with an average of 13 being used in each of the analyzed organizations.
The report also explores a variety of risks associated with browser-based file-sharing applications, which varies by application and use case. However, the use of evasive techniques by these applications implies that they are often operating unchecked on corporate networks, the report warned.
---