---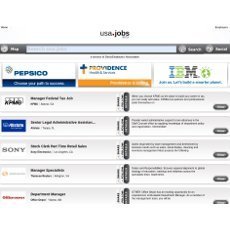 With unemployment stubbornly high, getting a job is a lot harder than it used to be. Add in online recruiting, which is now much more common, and a job seeker must make the most of their limited opportunities.
The first contact with a potential employer will probably be a résumé, so it's now doubly important that the document be the most compelling description and endorsement of your skills, experience and abilities. Unfortunately, job recruiters report many resumes fall short of that goal and are simply disregarded.
Job placement specialists say the first goal of a résumé is to distinguish yourself from the crowd. In this competitive market, even with ideal work experience, glowing references, and an endless catalogue of professional achievements, you can still miss out on your dream job due to these six small, yet critical common errors.
1. Wasting space on experience that does not apply
Résumé real estate is both scarce and valuable. Recruiters care most about your recent experiences and accomplishments, so do not waste your efforts and their time on a lengthy description of your college work/study position. Maximize your precious space by crafting a powerful career profile, focusing on what you have accomplished in your last two or three positions.
Limiting the number of jobs listed on your résumé will allow you to devote more attention to phrasing, tone and keywords. Be sure to start off with content that is truly meaningful and illustrates the essence of who you are as a professional.
2. Email blunders
Never, ever use your work email address on your résumé. This will most assuredly reveal your job search to your current supervisor, putting both of you in an awkward position.
Likewise, spending company time and resources to explore your career options is disrespectful, and potential employers are likely to perceive this as a reflection of poor character. The rules are the same for your work phone number—just don't.
Since you won't be using your work email address, be sure that the one you use is still professional. Off-the-wall email address such as PelicanKillerNo1@xyz.com and 2CutetoBReal@xyz.com will not paint an appropriate picture. Keep your address neutral, limiting it to your name or initials and, if necessary a number.
3. Making the recruiter guess what you do
A generic résumé will automatically be deleted or ignored. Potential employers want to know who you are. Once you've determined your professional identity, prove to recruiters that you have the skillset and experience that will add value to the position in question.
Make sure that each job description is specifically worded to highlight any specific qualifications.
"Concentrate on your abilities and achievements most applicable to the position at hand," said Katie Adams, a professional résumé writer and career consultant. "Professional resume writers can help you find exceptional ways to present your talents and avoid being so cookie-cutter."
One easy way to avoid confusion is by including a unique profile or targeted statement briefly describing what you do and what would make you an invaluable employee. Use this space to summarize the talents that your two to three job descriptions illustrate in detail, and highlight those most applicable to the position you seek.
4. Using that tired, old reference line
You might think the phrase "references available upon request" is covering the necessary bases, but the fact is this line is obsolete, and will actually flag job seekers as out-of-touch. There is generally no need to mention your references at all, and they should only be included in the application process if it is explicitly required that you do so.
Instead, create a separate reference page that you can present in interviews upon request. It is also important to remember that previous employers are legally not allowed to reveal anything about your term of employment beyond confirmation that you worked for them, and whether you were terminated, part of a layoff, or that you left voluntarily.
5. Grammar and spelling errors
Typos, misspellings and poor grammar are, unfortunately, fairly common in resumes. Though this seems it should go without saying, have your résumé proofread by at least two or three people before sending it out.
Many job seekers are nervous or insecure about having others read their résumés. Get over it. Any anxiety you might have over sharing your work experience will be quickly replaced when someone points out that the date is not, in fact, 20012.
6. Badmouthing your previous employer
Though this particular gaffe is most applicable to cover letters or interviews, it is imperative to avoid at all costs. While it is certainly normal to harbor some unenthusiastic opinions about your former boss or employee, understand that negativity generates nothing but more negativity.
"Divulging these feelings is a recipe for disaster," said Peggy Padalino, of Jobfox, a job search and career networking site. "If a job seeker indicates that he was fired from his previous position because his boss 'had it out for him,' so to speak, the implications of this revelation would certainly eliminate him from the running. Think about it. Is this person going to be pleasant to work with? Unlikely. Is this person going to speak poorly of me in the future? Most definitely."
---