---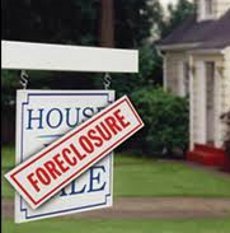 Foreclosure relief is very much in this week's headlines, and that can end up being a bad thing if scammers latch onto it and try to exploit consumer confusion.
It's an especially worrisome possibility because federal bank regulators, late last year, ordered certain mortgage servicers to identify consumers whose homes faced foreclosure between January 1, 2009 and December 31, 2010.
These consumers should have received a letter by the end of 2011 indicating that they may request an independent review of their foreclosure. If the review finds that the homeowner suffered financial injury caused by deficiencies in the foreclosure process, they may be eligible for compensation. There is no cost associated with the federal government's Independent Foreclosure Review program.
But here's where the scammers come in
Sounds good, and it is. But what if scammers start contacting homeowners offering to conduct an "Independent Foreclosure Home Loan Review" or a "securitization review" for a fee? That's exactly what's happening in Oregon, according to state Attorney General John Kroger. He's warning residents of his state to steer clear of any offer of a foreclosure review that involves a fee.
"Beware of anyone who wants payment to assist you with an independent foreclosure review or any other homeowner assistance or foreclosure prevention program," Kroger said. "If you receive a letter suggesting that you qualify for compensation or received a grant without having requested an independent review from the federal government, it is a scam."
Remember, a government agency will never request your contact information, Social Security Number, banking information, or credit card numbers in an email. By all means, steer clear of anyone who claims they can guarantee a permanent mortgage modification or halt the foreclosure process.
The real review process
How does the real foreclosure review process work? In April 2011 the Federal Reserve (Fed) issued enforcement actions against four large mortgage servicers – GMAC Mortgage, HSBC Finance Corporation, SunTrust Mortgage, and EMC Mortgage Corporation. Under those actions, the four servicers were required to retain independent consultants to review foreclosures that were initiated, pending, or completed during 2009 or 2010.
The review is intended to determine if borrowers suffered financial harm directly resulting from errors, misrepresentations, or other deficiencies that may have occurred during the foreclosure process. The servicers are required to compensate borrowers for financial injury resulting from deficiencies in their foreclosure processes.
If you had a mortgage loan on your primary residence and believe you were financially harmed during the mortgage foreclosure process by any of the four servicers in 2009 or 2010, you can request an independent review and potentially receive compensation. The four servicers are required to make the independent reviews available to borrowers as part of their compliance with the April 2011 enforcement actions.
If you think you are eligible, you can talk to someone at 888-952-9105, Monday through Friday from 8 a.m. to 10 p.m. (ET), and Saturday from 8 a.m. to 5 p.m. (ET). Individuals can also get more information about the review through a website set up by the servicers.
---