---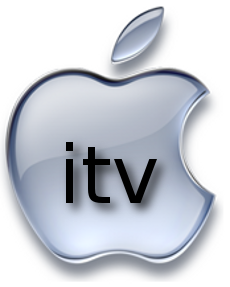 Apple's long-rumored next-generation "iTV" set may be a lot closer to reality than many people think. DigiTimes, a technology web publication, reports Apple suppliers have gotten the word to get ready to gear up for production.
As with any story dealing with sources, the details aren't exactly consistent. But suppliers cited in the article do agree that the sets should go into production before the end of 2012. One of the sources says iTV will come in two screen sizes – 32 and 37 inches.
Jobs biography dropped big clue
The so-called "iTV" has been the subject of intense speculation since last fall's release of Walter Isaacson's biography of Apple co-founder Steve Jobs.
Isaacson reported that the Apple design team was hard at work on a "connected" television -- one that would do for TV what Apple once did for the computer, cell phone and portable music player.
"I'd like to create an integrated television set that is completely easy to use. ... It would be seamlessly synced with all of your devices and with iCloud," Jobs is quoted as saying. "It will have the simplest user interface you could imagine. I finally cracked it."
Such a device would be much less dependent on traditional sources of content, such as over-the-air broadcast and cable. It would make it much easier to access and view content from the Internet.
Beyond the set-top box
Apple already makes a set-top box that does provides some syncing capabilities, but Jobs reportedly referred to that product as "a hobby," raising expectations for what else might be in the pipeline.
Whatever iTV turns out to be, consumers can only hope that it performs with greater reliability that the current generation of plasma and LCD TV sets on the market. As consumers have reported to ConsumerAffairs.com for years, these infernal devices are plagued by faulty capacitors and flaws in the display panels that manifest themselves after only a few years of use.
On the other hand, they're quite inexpensive if you shop carefully, so planned obsolescence may just be something we need to get used to.
Dave Maltz, a TV repairman in Oregon, solicited input from customers and viewers of his YouTube video, asking how long their flat screen TV had been operating without trouble. In his informal poll, six years was the longest any set had lasted without a repair.
---