---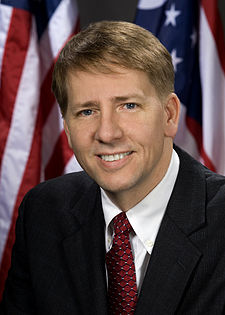 Cordray
President Obama used his recess-appointment powers today to put Richard Cordray to work as head of the Consumer Financial Protection Bureau, which has been without a permanent leader for the 16 months it has been in existence.
Consumer groups and their allies applauded the action.
"American families finally have the consumer advocate we've needed for so long: Richard Cordray, the director of the Consumer Financial Protection Bureau," said California Attorney General Kamala Harris. "We're at a critical moment for the middle-class in America, and we urgently need strong oversight of our financial institutions and accountability for wrongdoing."
"The Consumer Federation of America applauds the President for appointing Richard Cordray to lead the Consumer Financial Protection Bureau," said the CFA's Travis Plunkett. "As Ohio Attorney General, Cordray was a national leader in helping consumers harmed by abusive mortgage and predatory lending practices."
The White House said Senate opposition to Cordray left the President with few options.
"The President nominated Mr. Cordray last summer. Unfortunately, Republicans in the Senate blocked his confirmation. They refused to let the Senate go forward with an up or down vote," White House Communications Director Dan Pfeiffer said in a blog posting. "It's not because Republicans think Cordray isn't qualified for the job, they simply believe that the American public doesn't need a watchdog at all."
Cordray, meanwhile, said he would not be distracted by the political upheaval that's likely to erupt when Congess returns.
"I can't be distracted by that. I've got a big job to do and I need to be 100 percent focused on what we can do to protect American consumers," Richard Cordray told Reuters.
Cordray said his first order of business would be to expand enforcement of non-bank financial institutions, such as payday lenders.
"Sham" Senate session
Pfeiffer said Senate Republicans tried to block the recess appointment by maintaining a "sham session" even though it was effectively in recess.
"Because of the President's leadership and decisive action, the American people will have a consumer watchdog fighting tooth and nail on their behalf," Pfeiffer said. "The President knows this is a make or break moment for the middle class and he'll continue to build an economy that's based on the values of fairness and shared responsibility."
Long struggle
Cordray was cleared by the Senate Banking Committee in October but Republicans have opposed the agency from the beginning and vowed to block the Senate from voting on Cordray's nomination until the agency is watered down to their liking.
"America's job creators are under siege," said Sen. Richard Shelby (R-Ala.), ranking Republican on the committee. "Regulators are about to subject those who had nothing to do with the financial crisis to hundreds of new rules and regulations without determining whether the benefits exceed the costs."
Democrats argue that the changes Senate Republicans want would weaken the new regulator, which opened its doors on July 21.
"Republicans have threatened not to confirm him, not because of anything he's done, but because they want to roll back the whole notion of having a consumer watchdog," Obama said at an October news conference.
Cordray's confirmation hit its most recent snag on Dec. 12, when filibustering Republicans in the Senate blocked it, causing Ohio Democratic Sen. Sherrod Brown to say the vote showed that Republicans' "first loyalty is to Wall Street banks."
What's a recess?
Obama is already taking heat from Republicans for making the recess appointment. House Speaker John Boehner called it "an extraordinary and entirely unprecedented power grab."
In fact, though, Obama has made far fewer recess appointments than his predecessors -- just 29, compared with 171 for George W. Bush and 139 for Bill Clinton.
Senate Republicans argue that the Senate has not been in recess the last few weeks, even though nearly every Senator is out of town. The White House is expected to argue that the Constitution does not define "recess" and that the appointment is therefore valid.
---