---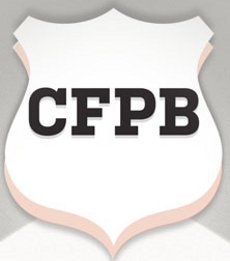 A new rule adopted by the Consumer Financial Protection Bureau (CFPB) increases protections for consumers sending money internaitonally.
"The CFPB's new regulation greatly increases transparency and protections for people sending money abroad," said Margot Saunders, an attorney with the National Consumer Law Center. "Many immigrants send money to loved ones in other countries who depend on that money for food, housing, and other essentials. These regulations will ensure that the real cost of remittances will be transparent and that transfer providers will be held accountable for their errors."
Under the new rule, remittance transfer providers will generally be required to disclose the exchange rate and all fees associated with a transfer so that consumers know exactly how much money will be received on the other end. The rule also requires remittance transfer providers to investigate disputes and remedy errors.
"People sending money to their loved ones in another country should not have to worry about hidden fees," said CFPB Director Richard Cordray. "With these new protections, international money transfers will be more reliable. Consumers will know the costs ahead of time and be able to compare prices. Transfer providers will also be held accountable for errors that occur in the process."
Consumers transfer tens of billions of dollars from the United States to foreign countries each year. These transactions can involve undisclosed fees and exchange rates that result in less money for the intended recipients. Those sending the money may not know how much the recipient will actually receive because the fees and exchange rates can be obscured in the transfer.
Prior to the passage of the Dodd-Frank Wall Street Reform and Consumer Protection Act, international money transfers were generally excluded from existing federal consumer protection regulations. To remedy this, the Dodd-Frank Act expanded the scope of the Electronic Fund Transfer Act to provide protections for senders of remittance transfers, and mandated that rules implementing certain provisions of the new protections be issued by January 21, 2012.
Under the Bureau's rule, remittance transfer providers must disclose the fees, the exchange rate, and amount to be received by the recipient. Disclosures must generally be provided when the consumer first requests a transfer and again when payment is made. Consumers will generally have 30 minutes after payment is made to cancel a transaction.
---