---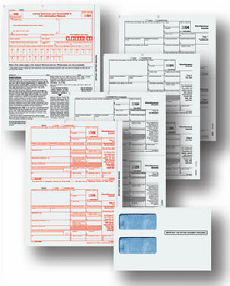 If you own a business that accepts credit or debit cards, you will receive a new form – 1099-K – from your credit card processor by January 31. You'll file that with your tax return, as a statement of income.
The form must be generated to show the following transactions:
All payments made in settlement of payment card transactions (e.g., credit card);
Payments in settlement of third party network transactions IF:
Gross payments to a participating payee exceed $20,000; AND
There are more than 200 transactions with the participating payee.
That means if your business generated less than 20,000 in credit or debit card sales last year, or fewer than 200 credit or debt card transactions, you won't be getting a form and it isn't required as part of your return.
Filing deadlines and procedures
1099-Ks are due to merchants by January 31, 2012. Electronically filed 1099-Ks are due to the IRS April 2, 2012 (normally March 31), while paper 1099-Ks are due February 28, 2012.
It's not just banks and credit card companies that have to issue the new form. So do third party networks such as PayPal and Google. That's where some consumers could find themselves caught up in the new reporting requirements.
The IRS generally isn't interested in what you make at your annual yard sale. But if you have a booming business selling other people's unwanted junk on eBay, and you made more than 200 PayPal transactions totalling over $20,000, then you'll be getting a form and you have to file.
The new requirement is part of a law Congress passed in 2008 in an effort to help the IRS collect more revenue.
---