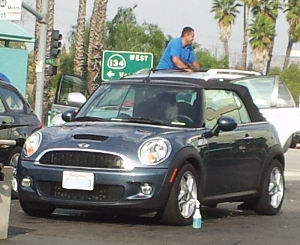 BMW is recalling nearly 89,000 Mini Coopers from the 2007 through 2011 model year to fix a circuit board that may malfunction and overheat.
The company said an auxilary water pump that cools the turbocharger has an electronic circuit board that can malfunction and ovheat. The circuit board may smolder, which could lead to a vehicle fire.
In October, federal safety regulators opened an investigation into Minis after reports of 12 engine fires, including five that destroyed the vehicles. In eight cases, the fires happened when the cars were parked and turned off. The recall includes various Minis from the model years 2007 to 2011.

BMW will notify owners and dealers will replace the water pump free of charge when the recall begins iin February 2012.
For more information, owners may contact BMW at 1-866-275-6464.