---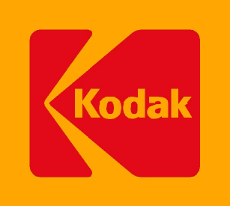 Eastman Kodak Co. has filed for Chapter 11 bankruptcy protection after running short of cash to finance a turnaround that's still in the darkroom.
"Kodak is taking a significant step toward enabling our enterprise to complete its transformation," said Antonio M. Perez, Chairman and Chief Executive Officer. "At the same time as we have created our
digital business, we have also already effectively exited certain traditional operations, closing 13 manufacturing plants and 130 processing labs, and reducing our workforce by 47,000 since 2003."
Kodak said it had secured $950 million in financing from Citigroup Inc. to help keep it afloat during bankruptcy proceedings.
"The Board of Directors and the entire senior management team unanimously believe that this is a necessary step and the right thing to do for the future of Kodak," Perez said. "Our goal is to maximize value for stakeholders, including our employees, retirees, creditors, and pension trustees. We are also committed to working with our valued customers."
The company named Dominic Di Napoli, a vice chairman at FTI Consulting Inc., as its chief restructuring officer to manage the trip through bankruptcy court.
Tough times in the digital age
Founded as Eastman Kodak Company in 1892, the company has struggled to find its footing in the digital age. It recently stopped making its iconic Kodachrome film, a product that captured images for generations and inspired a number one hit song by singer-songwriter Paul Simon in the early 1970s.
The company last reported a profit in 2007 as it moved into producing digital cameras and office equipment. Mary, of Bradenton, Fla., is not a happy Kodak customer.
"I purchased an All-in-One Printer Esp 3200 about a year and a half ago," Mary told ConsumerAffairs.com. "I was going to take it back immediately because it clunks and makes noise long after it has printed, and operates slow. I kept it and now wish I had returned it because mine has a problem with the print-head. I rarely use the printer and like everyone else says, it runs out of ink very quickly. This is not a savings in ink, and false advertising. From now on, I'm going with my gut instincts on brands. I just thought I'd give Kodak a shot and they're not ready."
Meanwhile, the news that Kodak might be contemplating bankruptcy took few by surprise on Wall Street. Kodak has virtually becoming a penny stock, selling for less than $1. A bankruptcy filing would also allow Kodak to sidestep some expensive pension obligations to retirees.
---