---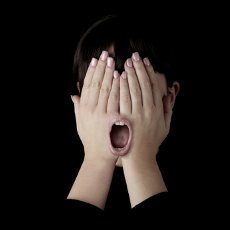 In Iran, the government is imposing new levels of surveillance and intimidation on Internet cafes, giving them 15 days to install security cameras and collect detailed personal information on their customers.
The goal is to choke back the free flow of ideas that are seen as a threat to the government's stability.
In the United States, The Associated Press (AP) and a handful of daily newspapers have launched NewsRight, a surveillance and "licensing" organization that will monitor Web sites and attempt to intimidate them into paying stiff fees for reporting news that the newspapers think they own.
The goal is to choke back the free flow of ideas that are seen as a threat to the newspaper industry's stability.
Libya, China and Cuba also practice aggressive surveillance and intimidation of Web users and publishers and, in some cases, block outside content from reaching readers in their countries.
Aggregators targeted
NewsRight and its ink-stained masters hope to require Web sites that "aggregate" news content to pay for the right to publish news and information of public interest, a right that is generally regarded as protected by the First Amendment.
"Newspapers don't own the news. They own the presses, the rolls of paper and the rights to their trademarked and copyrighted material but not to the public information that they slice and dice into the day's news menu," said the editor of one well-known Web site which reaches millions of readers each month and maintains its own reporting staff.
Newspapers and the AP -- regarded around the world as the "semi-official American news agency" -- often control the primary news venues that they cover, shutting out reporters from smaller print, broadcast and Web publications.
In Washington, for example, the Senate Press Gallery is controlled by a five-member board of directors that this year includes representatives of AP, Bloomberg News, Congressional Quarterly, the Omaha Herald and the Salt Lake City Tribune. They decide who gets admission to the Senate and House press galleries as well as to numerous other public venues, including the upcoming national political conventions.
While granting their employers hundreds of credentials, the board routinely votes to exclude independent reporters and small organizations.
"If the American news cabal is going to control and lock down the major news venues, most of them owned by the American people, they cannot also claim to have the exclusive right to report the people business that is transacted in those venues," said one longtime Washington, D.C., journalist who asked not to be identified because it would result in his being black-listed.
The AP makes no secret of its goal.
"We hope to alter behavior in the marketplace," said David Westin, CEO of NewsRight, an attorney and former executive at ABC News, which routinely under his tenure sought and won exclusive rights to events such as the Olympics.
The real question, Westin said in an interview with the trade industry publication Poynter.org, is: "How much value can we generate and return to the producers?"
---