---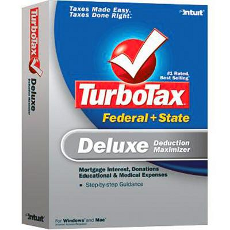 A federal class action lawsuit says Intuit charges usurious "quadruple-digit interest rates" as fees for using the "free" online edition of its TurboTax software.
Tasha and Frederick Smith say they used Intuit's online tax preparation software in 2009, 2010, and 2011. Each time, they say, they deferred paying the $86.90 fee to use the software, and chose to have it deducted from their tax refund, Courthouse News Service reported.
Intuit charged them another $29.95 for this, more than 34 percent of the $86.90 fee, the Smiths say. Their suit alleges that Intuit violates the Truth in Lending Act, and California business and usury laws.
The Smiths, who live in Arkansas, say that each year they received their refund from the IRS in about two weeks.
"Plaintiffs paid $29.95 for an approximate 14-day loan of $86.90," the complaint states. "The APR, properly calculated in accordance with TILA, was an exorbitant quadruple-digit interest rate. Such interest rates also violated California's usury laws."
Service fee
Intuit calls the $29.95 charge a Refund Processing Service Fee. The Smiths call it "a ruse and merely a device through which usurious interest would be exacted".
The Smiths may be onto something but, considering how distasteful the subject of taxes is, most consumers seem fairly satisfied with TurboTax. We analyzed 74,000 consumer comments on Twitter, Facebook and other social media and found positive sentiment running high: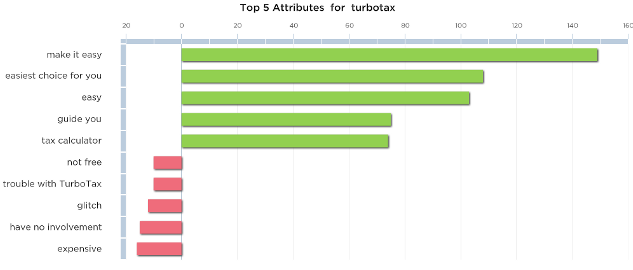 Most of the complaints we hear at ConsumerAffairs.com have to do with alleged errors and billing problems.
"D" of Mineola, Teas, for example, said that he used TurboTax Premier 2010. Software and that it allowed a passive loss on rental property even though his family's income was above $150,000. The result was an IRS audit and $5,000 or so of additional taxes, penalties, interest and expense.
"T" of Deerfield Beach, Fla., also found himself in trouble with the IRS after using TurboTax.
"In 2010 I used a free version of Turbo Tax online," he said. "At that time of completing the taxes, I was only able to retrieve a cover page ... indicating the refund due me and four other lines. The 1040EZ was not attached. I saved what was available to my computer and was grateful I was receiving a refund."
But T's gratitude was short-lived: "Now, a year later I am being contacted by Internal Revenue citing I owe them as the witholding amount was different than that indicated on my W2."
---