---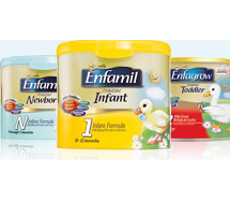 You might say it's an invisible hunger issue. Pediatricians in some low-income communities have found a dangerous practice they call formula "stretching." Families that can't afford enough infant formula have begun watering down the formula to make it last longer.
"We were surprised to find one in three families worried about putting food on the table," said Andrew Beck, MD, a general pediatrician at Cincinnati Children's Hospital and one of the study's authors. "Food insecurity tends to be an invisible problem, forcing families to make difficult choices between nutrition and other essential needs."
After encountering instances of "stretching" at urban pediatric clinics, the research team launched a separate quality improvement project to help doctors better identify families with hunger issues. The new study was just published online in the journal Pediatrics.
Public assistance recipients at high risk
The researchers found that families receiving public assistance remain at high risk of food insecurity – defined as the inability to afford enough food to meet basic nutritional needs. Approximately 30 percent of families in the clinics reported food insecurity, a rate that is roughly twice the national average.
Two-thirds of the families in the federal Special Supplemental Nutrition Program for Women, Infants and Children (WIC) program – which provides nutrition basics for low-income women with children – reported running out of WIC-supplied formula toward the end of most months.
Watering down infant formula is especially harmful to babies, since they have not started eating solid food, and thus rely on formula for all their daily nutrition needs.
Watering down formula
Among food-insecure families, 27 percent reported watering down formula or reducing feedings, a practice the pediatric researchers said can have serious health consequences for babies' developing brains, leading to cognitive, behavioral and psychological issues.
Why do families seem to be running low on formula? There could be many reasons, but researchers point out that, in 2009, WIC decreased the amount of formula provided to infants over the age of six months.
"We're seeing the effects of those changes in our urban clinics, highlighting that WIC is truly a supplemental program," said Mary Carol Burkhardt, MD, lead author of the study. "I would venture to say that cities with similar demographics and poverty levels are seeing some of the same behaviors found in our study."
---