---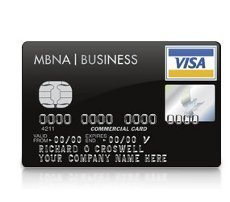 A number of consumers have recently complained about finding charges on their credit card bills for the MBNA Credit Protection Plan. Many, like Cyane, of San Francisco, Calif., have said they have no recollection of signing up for the service.
"I saw that a credit protection charge of around $58 - $65 had been applied to my bills," Cayne. "I don't remember seeing the charge so I called and asked for confirmation that I had ordered this service. The woman said I'd ordered it by phone. I asked for a record of the phone call, she said it was probably erased by now. I said I wanted to file a complaint. She said if I dropped the investigation, she'd credit my account two months. If I continued, with scant hope of winning my case, I would not be reimbursed. I just took the reimbursement for two months and am out $600, plus any interest I paid on that money."
Another reader, Steve of Ohio, was in the same situation but took another course.
"The same as other people who have complained, I had about $150 in charges accumulated over the past year," Steve told ConsumerAffairs.com. I finally noticed and contacted them.
Steve said he asked for the entire $150 back, saying he never signed up for the service. He says the customer service rep insisted that he had told a telemarketer he wanted the service. Steve says he stuck to his guns, demanding that MBNA Credit Protection provide a "proof of purchase."
"I was transferred to a supervisor who offered me a $30 credit to let it go," he said.
Holding out
Steve said he refused the offer and despite his repeated contacts didn't hear anything. He next filed a fraud report through his credit card company and not long afterward was reimbursed. The lesson for others in his situation?
"Stick to your word and demand proof, and they will either have to prove that you are wrong or else give you your money back," Steve said.
MBNA Credit Protection is a service that provides credit monitoring, as well as covering credit card payments in the event of certain adverse circumstances, such as loss of income. It's usually marketed in conjunction with another financial product or service.
Remember that the Federal Trade Commission requires that all such "negative option" sales clearly "clear and conspicuous" notice to the consumer that a sale is taking place. If you are unaware that you've bought something, chances are it doesn't meet that standard.
---