---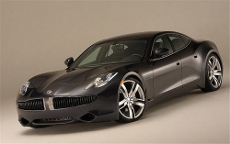 The $100,000 Fisker Karma
Congress takes a lot of grief for not doing anything, but sometimes doing nothing is just what's needed. Many observers feel that way about an ethanol tax credit and an electric-car-charger credit that expired with the old year.
The 45-cent-a-gallon tax credit for corn-based ethanol-added gas, along with a corresponding 54-cent-a-gallon tariff on imported ethanol, didn't do much to clean up the air or reduce gas consumption but they certainly did drive up the cost of corn, which translates into the higher food prices currently plaguing consumers.
And then there's the car-charger credit. Consumers could get a tax credit of up to $1,000 for installing a 220-volt charger in their home. Businesses could get an even bigger credit, up to $30,000.
With enthusiasm for electric cars draining about as fast as a lithium-ion battery, it's not likely this tax credit will cause much pain. Still on the books, though, is a $7,500 tax credit for purchasers of electric vehicles.
So if you were planning to snap up one of those $100,000 Fisker Karmas, you can still stick the taxpayers with a good part of the tab. At last word, Fisker had only sold about 50 of the Karmas, so there should be plenty in stock.
Even less costly electric cars are selling poorly. The Chevrolet Volt missed its first-year sales target of 10,000, as did Nissan's Leaf. The Leaf sold about 8,700 units in the U.S. during its first year.
Gloomy sales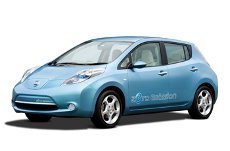 Lots of Leafs left
While the gloomy sales figures may be causing heartburn for automakers, they probably amount to good news for taxpayers, who are not only handing out tax breaks to middle-income early-adopter car ehtusiasts but also loaning and giving big bucks to car and battery manufacturers.
The Fisker Karma, for example, was supported by $529 million in loans from the U.S. Energy Department, which -- one hopes -- was not aware that the car would turn out to be a Porsche Panamera lookalike with a price tag of $100,000.
Fisker has said with a straight face that it expects to sell between 10,000 and 12,000 vehicles in 2012. After all it, was named the "Luxury Car of the Year" by BBC TopGear, a show sometimes described as pornography for hot rodders.
Oh, and then there's A123, the company that manufactures batteries for the Fisker and other electrc cars. It is burning through a $249 million grant -- that's grant, not loan -- from the Energy Department to fund battery production in Michigan, plus another $125 million from the state of Michigan.
It was an A123 battery that led to the recent recall of all 50 Fiskers. Seems the batteries could overheat and start a fire, just like the Chevrolet Volt batteries that overheated after crash tests conducted by federal safety regulators.
Down to earth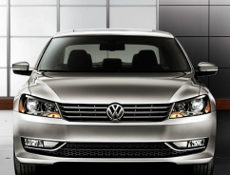 Das fuel sipper
All this hoopla over and bestowing of public funds on electric cars is puzzling to those who think there are real-world solutions much closer at home -- clean turbodiesels, for example.
The New York Times' Lawrence Ulrich was recently stunned by his test drive of a Volkswagen Passat, a full-sized sedan mind you, equipped with a 2-liter, 140-horsepower turbodiesel, which delivered real-world highway mileage of 50 mpg.
The Passat also boasts an 18.5 gallon fuel tank, which means it can cover 795 highway miles or so on a single tank, making it attractive to those who routinely cover long distances.
For trips around town and daily commuting slogs, the latest collection of hybrids can routinely return 30 and even 40 mpg performance with a much lower purchase price and no range anxiety.
A final word about electricity vs. diesels and hybrids: Whenever we write about this, we hear from Los Angelenos fearful that gas engines will further muck up their somewhat-pristine environment. These earth-centered souls need to pay a visit to the Four Corners area of Arizona, New Mexico, Utah and Colorado to see the coal-fired generating plants that produce a large share of the electricity that powers those little Leafs and Volts and in the process muck up what was once a truly pristine environment.
Top that off with a visit to the San Onofre nuclear plant, near San Clemente and the Cristianitos fault. Have a nice year. Drive friendly.
---