---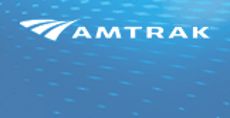 Amtrak is rolling out an aggressive expansion plan in the Northeast Corridor, saying it will build the first of 70 new electric locomotives and 130 single-level long-distance cars this year. The DC-based railway also says it will expand e-ticketing to all trains.
Despite perennial funding problems, Amtrak had a good year in 2011, transporting a record 30.2 million passengers and made onboard Wi-Fi available to 75 percent of passengers.
"Amtrak is building the equipment, infrastructure and organization needed to ensure our strong growth continues into the future," said President and CEO Joe Boardman. "We are investing in projects critical for enhancing the passenger experience, essential for supporting our national network of services and vital for the future of America's Railroad."
The new locomotives will operate at speeds up to 125 miles per hour between Washington and Boston and up to 110 miles per hour from Philadelphia to Harrisburg, Pa.
The new long-distance cars include sleepers, diners, baggage cars and baggage/dormitory cars. They will allow Amtrak to retire the oldest cars still in service that date back to the 1940s.
Besides new trains and electronics, Amtrak's plans include expanding capacity for its popular high-speed Acela Express, upgrading tracks, bridges and tunnels along the Northeast Corridor and advancing work on the Gateway Program, which will expand capacity into Manhattan.
---