---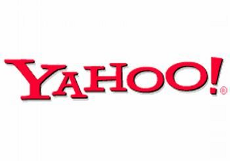 OK, so the U.S. has lost its leadership in the manufacturing category, but it still reigns supreme as the world leader in software and entertainment products. But maybe not for much longer.
Alibaba Group Holding Ltd. has hired the Washington, D.C. lobbying firm headed by former White House official Kenneth Duberstein as it explores a possible Yahoo takover. The hiring was disclosed in a December 23 filing.
Yahoo now owns 40% of Alibaba but Alibaba founder Jack Ma has previously said he is interested in acquiring all of Yahoo.
Although Alibaba is an independent business, the U.S. reaction to a Chinese firm taking over an American media company would be likely to arouse considerable opposition in Washington. Hence the Duberstein hiring.
Duberstein, who was chief of staff during the Reagan Administration, would be expected to do that voodoo that lobbyists do so well, smoothing ruffled Congressional feathers and calming hyperactive regulators.
Yahoo, which recently ousted its CEO, Carol Bartz, has been in an earnings slump for years Google and Facebook cut into its audience and earnings, and its board is exploring various options to make the company profitable or unload all or part of it.
---