---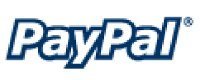 Thinking of doing some online holiday shopping using your Paypal account? Nadita, of New York, N.Y. says she bought an iPod at Walmart.com for in-store pickup at the Bayonne, N.J., store. What happened next will make her think twice about doing that again
"I checked the status of the order and it said I would be able to pick up by 10am," Nadita told ConsumerAffairs.com. "At 10:15 the item cancelled because of lack of stock. Item not available. I originally paid with my Paypal balance which is not a credit card nor a bank. I waited all day and they never refunded me my money. I called customer service and they said it would take three to five days for me to receive my refund."
It's another reason why, if at all possible, you should use a credit card for online purchases. It's more secure and, if it takes a long time to get a refund, it's not coming out of your pocket.
Not so final bill
Kristi, of Las Vegas, says her contract with T-Mobile was up and she wanted to terminate her service. She also wanted to make sure she didn't get any surprise bills after everything was settled. She says she not only paid the current due but paid ahead so there would be no more bills.
"I was told clearly, as I asked for it, that I would have no further obligations to T-Mobile," Kristi said. "They started attempting to bill me over $180, and I have no idea where they even came up with that as my plan was $120 per month and I no longer had service with them. They sent me to collections."
The fact that the bill is in collections is a serious matter, as it will affect Kristi's credit rating. She has the right to be informed specifically what she is being charged for. If the charge is erroneous, she will then have to challenge it with T-Mobile.
Unwanted loan
Taking out a payday loan is almost always a bad idea. Doing it online is even worse, as Susie, of Pacifica, Calif., discovered when she started the loan process with Payday Loans Yes.
"I inquired about the loan and submitted the required papers," Susie said. "I tried going to the e-signature for processing, but it didn't go through and I did not get a response approving my application. After going through the internet and found out that there were a lot of complaints. so I immediately cancelled my applications. Now, I have a $350 deposit in my account and a $10 processing fee charge to my account. I called them to remove the deposit and to put back the $10 processing, but they told me that it could not be done."
Susie should immediately pay back the $350 before it incurs more fees. If she gets out of this encounter only paying $10, she'll be fortunate.
---