---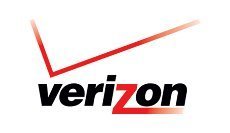 There is no doubt that online bill pay through your local bank has many advantages. However, it requires you to be very, very careful when you enter the amount of a bill you want to pay.
"I paid my Verizon phone bill of $49.46 on November 14 through my online banking," Steve, of Azusa, Calif., told ConsumerAffairs.com. "I didn't put a decimal point in and paid them $4,496. It was my fault, no doubt, but they are not sending me a refund. They say they need proof that my bank paid them. They sent me a statement where they took out the $49.46 and the next month's bill and I still have a credit of over $4,800. But still won't send me the credit."
Steve is going to have to greatly escalate this to get it rectified, we're afraid. Lower-level customer service personnel may have a difficult time authorizing a refund of that size, even if it is clearly owed. Steve needs to explain his situation to someone high up the chain of command.
If all else fails, he can cancel his phone service, at which time Verizon would have to pay any credit on his account. He can then re-establish service. A bother, true, but at least he'll get his money back. Otherwise, he has essentially pre-paid his phone bill for more than eight years.
Unprotected and poorer
Kelly, of Tustin, Calif., is another consumer who purchased a "payment protection plan" on her Discover account and, despite paying $60 a month for this coverage, has found it of little use.
"In November 2008, I was diagnosed with leukemia and went on disability," Kelly said. "When I returned home from the hospital in January 2009, we contacted Discover about activating the benefit. They sent us forms that we provided to my doctor, and my doctor returned the forms to Discover. A few months later, Discover sent us correspondence indicating that they did not receive necessary information from my doctor, so my benefit claim was being closed.
Despite that, Kelly went on paying $60 a month for the benefit she wasn't receiving. After applying for the benefit a second time, she said she was again denied.
"In May 2011, we lost our home to foreclosure," Kelly said. "Our payments to Discover were automatic. After moving to a rental, I found that we were still paying a minimum amount, and still incurring 22 percent interest and still paying $60 a month for a benefit we've never received. Why are we paying $60 a month for a benefit that is actually costing us money?
Why indeed? Some consumers feel the need to take out "insurance" on their appliances and credit cards, but they should keep in mind these policies are almost always to the company's advantage.
Catch 22
William, of San Antonio, Tex., bought a Dell Inspiron 1750 in December 2009. He also paid for what he thought was an additional warranty which provided coverage until Dec 2014.
"The keyboard quit working on Dec 14 2011." William said. "I called Dell for Service with the warranty and was told that I did not have a warranty but I had accidental insurance and that they would refund the money I had paid for non-existing warranty. I argued to no avail that I had bought a warranty but their response is canned as I am sure this is not the first instance. When I talked to the warranty department I was told I could not have the insurance without a warranty and that I would have to pay for the repair in order to get the warranty."
Wow, trying to follow this makes our head hurt! Surely William has the paperwork from his warranty insurance. If he doesn't, he's probably out of luck. To consumers considering an extended warranty on anything, put the money you would have spent on the warranty away and don't spend it. When the item breaks, use the money to help pay for the repair. Nine times out of ten you'll be better off.
And we just have to say ... this is an awful lot of bother, angst and consternation over a keyboard. William can go to any Best Buy and pick up a keyboard for $20 or less. Is it really worth fighting over?
---