---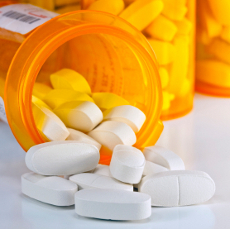 Earlier this month New York Governor Andrew Cuomo signed a new law banning prescription drug plans from forcing participants to use a mail-order pharmacy. Cathy, of Lorton, Va., probably wishes she lived in New York.
"I take pain medication for severe neurological pain related to a very rare neurological disease," Cathy told ConsumerAffairs.com. "I tried to refill my prescription at my local pharmacy and was denied by United Healthcare and told I have to use their mail-order pharmacy to get this drug. This was news to me.
"I need the drug today since I'm out so they said they could do a one-time override. But after waiting on the phone for 15 minutes, the Medco rep said they couldn't get Prescription Solutions to answer the phone and wanted to give me the phone number so I could call them. What made them think I could get them to answer the phone if they couldn't! And, I wanted a Medco/United rep on the phone when I spoke with them. He declined."
As a result, Cathy said she purchased the prescription and paid for it out-of-pocket.
Haunted by an old debt
Valerie, of Newton, Tex., contacted us about a fairly serious tax problem. Her trucking business filed bankruptcy in 2001 and included in the filing were two credit cards with Cross Country Bank.
"I have received a letter from the IRS saying that I did not report a cancellation of debt on my last year income tax (2010) from a company I had no knowledge of," Valerie said. "The company is ECAST Settlement Corp. This was a debt that was suppose to be taken care of in the bankruptcy."
Valerie should not respond to the IRS until speaking with an accountant or tax attorney. If she is correct that the credit cards were covered in the bankruptcy, the collection agency that bought the debt might not be aware of that. She should get solid professional advice before proceeding.
Too many computers
Consumers are doing more of their holiday shopping online this year, drawn by bargains and the convenience. But with the convenience, there have been glitches. William, of Houston, Tex., said he ordered a computer from OfficeMax on Black Friday.
"I received error messages on first two attempts," William said. "I changed to Google Chrome and my purchase went right through with email confirmation and shipping confirmation two days later. A computer arrived a week later. Two weeks after arrival of the computer two more computers arrived and my account is debited for the computers.
The first two attempts to order the computer, which William concluded were unsuccessful because he got error messages, were obviously logged in the system. But William notes there were no confirmation emails for the erroneous orders, they simply shipped them.
"I called customer service from store and they stated they did have server issues and multiple orders went out," William said. "She spoke directly to the manager to give return information and to credit my account, I thought. Manager inputs information and says it will have to be store credit. Yes, store credit on computers I never purchased."
William said he finally resolved the situation with Office Max agreeing to pick up the computers and credit his account. The lesson for consumers placing online orders is to never assume an error message during the transaction has negated the sale. It might not have.
---