---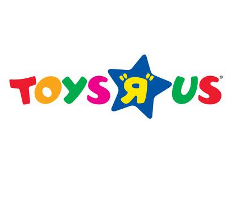 Monday was a big day for returns and not a good day for Sandra, of Baltimore, Md, who discovered that Toys R Us does not do returns on opened video games.
"I brought my son, who is five, a DSI 3D game console for Christmas but when he opened it up the screen was too bright for his eyes and he didn't like it," Sandra told ConsumerAffairs.com. "So I never knew that Toys R Us didn't do returns on open games, so I went to the store. That was when I found out that I can't get a refund for a game my son will never play, and I asked if I can just exchange for a plain DSI and she said no. I'm just out the money and the game."
It's unfortunate Sandra was unaware of the return policy on opened video games, but stores have them for obvious reasons. However, Sandra should be able to trade it through an independent video game exchange for a game her son would like better.
Locked out
The new year will prompt many people to head to the gym to try to shed those holiday pounds. That's going to be tough for Luis, of Miami, Fla.
"I was sold a nationwide membership to Bally Total Fitness, but now they telling me they sold all the clubs in Florida," Luis said. "I lived in Florida, for the last six years."
If Luis pre-paid his membership, he certainly has money coming to him in the form of a refund, or else membership under the new owner. He should talk with someone in Florida Attorney General Pam Bondi's office about his options.
Going up
Travel Zoo is one of the latest travel booking sites that promises discounts on hotels and airfare. JR, of East Brunswick, N.J, is not a fan.
"They advertised a promotion rate, for the Helmsley Hotel in Manhattan that was a fixed rate, $159, during a stay from Dec 27th to Dec 29th, not a starting at price," JR told ConsumerAffairs.com. "When you call the hotel to book the room using the code they mention it is no longer available but is available at $189. When you call Travel Zoo they do not want to honor the advertised rate from their website.
Different sites work differently. You have to carefully read the terms and conditions. Frankly, travelers might do better dealing with the hotels directly.
---