---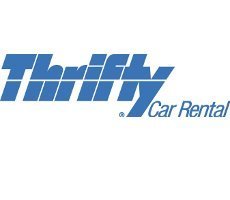 Getting a firm price on a rental car is all well and good. But consumers also have to be sure they understand a rental car company's policies. Otherwise, it could lead to unexpected heartburn.
"My husband and six year old son flew to San Francisco today," Chris, of Huber Heights, Ohio, told ConsumerAffairs.com. "They arrived at the Thrifty counter with their rental agreement of $120 and change! What a deal! Well, he had cleared $285 dollars on his credit card to make sure he had plenty of money. He arrived at the counter, gave them his contract, and the lady asked for his driver's license and credit card. She ran the card and said it was declined. Hesaid it was impossible, there was clearly enough money available on the card to cover the $120 cost. She then told him, they need to hold $380 on the card. When he returned the car, he would only be charged the quoted amount."
Chris says even after adding money to the card, her husband had to wait 24 hours to resubmit it to Thrifty. Consumers should keep in mind that all rental cars place a deposit on your credit card, over and above the expected amount, in case of overages. It's standard operating procedure in the industry. Make sure the card you're using has enough credit to cover the rental plus the $350 deposit.
DIY not advised
Here's a cautionary tale about trying to repair your new computer yourself. If you aren't trained in repair, you can make the problem worse, voiding your warranty in the process.
"I purchased Vaio laptop from Sony website on November 15," said John, of Staten Island, N.Y. "After four days the optical tray was stuck closed and trying to open it, I broke it into two pieces. I called customer support and was told very straight and to the point that it is not covered under warranty and I would have to pay for the repair. I explained if the tray was not stuck I would not have pulled hard enough to break the tray.
Maybe John thought a little persuasion would open the tray, but in hindsight he would have sent it off to Sony and have them open the tray. That repair would probably have been covered.
Better yet, he could have solved the problem with a plain old paper clip. Nearly every DVD/CD drive has a small hole into which you can insert a straightened paper clip or something similar to open the tray when it's stuck.
Check your records
David, of Tuscon, Ariz., says he prepaid a one year membership renewal in Bally Total Fitness in late October, about the time LA Fitness bought out and took over all the Ballys gyms in Arizona. Last week, when David went to his health center, now part of LA Fitness, he said he was told his membership had expired.
"They would not allow me to talk to the manager since they said I was not a member of LA Fitness," David told ConsumerAffairs.com. "I have filed complaints with five government agencies, as well as my credit card."
There should be a simple resolution to this issue. When David renewed his membership, he should have received some kind of receipt. At the very least his credit card statement should reflect the charge. If he wasn't charged for a pre-paid membership, the LA Fitness is correct in assuming his membership expired.
---