---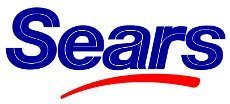 Recently, Leanna, of Johnson City, Tenn., said she received a call from a Sears telemarketer, asking her to renew the service plan on her washer and dryer. She had a ready answer.
"Why would we want to renew it if we couldn't get them to come when we had a problem," Leanna asked. "After four calls and being told there was nothing wrong with the washer I demanded someone come and check it out. For two years, I struggled to wash a load of clothes without it stopping in mid cycle with the error SD (too much suds). It didn't matter how much soap I used or how many times I washed the same load WITHOUT soap, I got the same message. I was even told by a customer service representative that I should always wash clothes without soap. When a repair man finally came two-plus years later, I was told there was a recall over a year before on a circuit board and the agitator which did fix the problem."
Long story short, Leanna told the telemarketer she'd take a pass on the service plan renewal. She says the news this week that Sears is closing some stores did not come as a surprise to her.
Smishing attempt
Sabrina, of West Valley City, Utah, reports getting a suspicious text message, purportedly from Health Care Credit Union, she instantly recognized as a scam.
"Received a text message stating my card is locked and to call 650-200-4041 to unlock it," Sabrina told ConsumerAffairs.com. "I do not have an account with this company, my guess is it is a scam to obtain additional information."
Sabrina is absolutely correct. If she had taken the bait and called the number, she would have received a scammer who would have asked her for all sorts of personal information that could be used to steal her identity or break into her bank accounts.
Stiffed in small claims
We often advise consumers who feel they have been wronged by a large company to sue them in small claims court. Georgia, of Oakland, Calif., did just that but has been unable to resolve the matter.
"I took AT&T to Small Claims Court," Georgia said. "I won a judgment for damages on a television during a U-Verse installation. However, the judgment was awarded in August. I have been unable to reach any department or individual will accept responsibility or knows whom to contact to have this judgment satisfied. This is outrageous."
This is often the hardest part of litigation -- collecting what the court has awarded. If Georgia can find an AT&T office or even just a van, she can ask the sheriff to seize it on her behalf. No all jurisidictions will do this but the sheriff or the clerk of the court should be able to put her in touch with a commercial debt collector who will do it for a fee.
---