---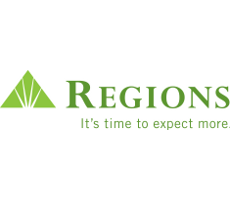 Consumers will tell you customer service has all but disappeared these days and that nowhere is that more apparent than in the banking industry. Jeffrey, of Madison, Ala., wrote to recount how he was hit with a series of $36 fees after depositing a check in his Regions Bank account from a client that turned out to have insufficient funds. He then made this observation.
"When I was a kid, if there was a problem at the bank, the president of the branch or manager would call my folks and advise them and afford them an opportunity to correct it," Jeffrey told ConsumerAffairs.com. "That was customer service. There is nothing remotely resembling customer service at Regions bank these days. I spoke to my branch manager who informed me that 'there was nothing they could do' since it 'wasn't a bank error.' So much for empathy."
Perhaps in a small town, where everyone knew everyone else, that was common practice. Today's bankers would probably tell you that such a practice isn't practical in a huge bank. But there's something else. The world Jeffry remembers was one in which businesses took the long view; take care of the customer and you'll have their loyalty forever. Today's practices are very short-term in nature. Charging fees at every opportunity will make the current quarter look better. But the next quarter might not look so good if customers start leaving in droves.
Will this movie ever end?
Former Hollywood Video customers are still hearing from debt collectors who claim they still owe money to the defunct DVD rental chain. Angelita, of Sacramento, Calif., said she just heard from West Bay Acquisitions.
"They say I owe $73.36, which is not true," Angelita said. "I kept my account clear always, I even had a monthly plan where Hollywood Video would withdraw for my rental rates from my bank card account."
Not only that, Angelita says Hollywood Video still owed her money when it close, and sent her a gift card to clear the debt. She thinks the whole thing smells like a scam. Reacting to similar complaints, attorneys general around the country in May reached a settlement with the original debt collector working for Hollywood Video. Angelita should report her experience to California Attorney General Kamala Harris.
Doesn't add up
Richard, of Kiswick, Va., is justifiably proud of his credit rating. At one agency he says it's 782. At another it's 760. But lo and behold, he says Experian has given him a credit score of 687. What gives?
"I looked back several years and my Experian rarting was also in 750 range," Richard told ConsumerAffairs.com. "The only thing that has changed is that I have paid off my house and both family cars--I have NO debt!"
Normally, paying down debt will improve your credit score. But having no debt at all can actually negatively impact it, though in this case it's unlikely since it hasn't affected his Equifax and TransUnion scores. It's possible Experian has obtained some erroneous information. Richard should go to www.AnnualCreditReport.com and download a free copy of his Experian credit report to make sure it is accurate.
---