---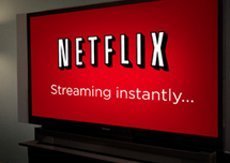 Just a few months ago Netflix, it seemed, could do no wrong. But lately we've seen a lot of complaints, especially about problems with rented DVDs. Capell, of Laceys Spring, Alabama, complains about the volume.
"Thousands of Google searches return 'low volume' problems," Capell told ConsumerAffairs.com. "Try to file a complaint with Netflix. It's like being on a merry go round. No answers, no resolutions, and no way to submit a complaint with their 'automated problem solver.'"
Netflix recently split its business between video streaming on the Web and the original DVD-by-mail service. Those sticking with the DVDs seem to be the ones generating the most complaints.
Falling from grace
Many creditors give you a short grace period to pay your bill. If you pay it within that grace period, you aren't charged a late fee. But keep in mind, if you exploit that grace period, your payment is still late. Traci, of Mechanicsville, Md., has a mortgage with Bank of America that is due on the first of the month, but she pays it on the 15th.
"I get two calls a day letting me know my mortgage is in arrears," Traci said. "I have paid my mortgage on the 15th for 12 years. When I went into my local branch to try and get the calls to stop there was nothing they could do. This was the first they had heard of this and seemed as surprised as I was to learn that any payment after the 1st is past due."
And because it's past due, the mortgage company is within its rights reporting it to the credit agencies. The best policy is to pay the bill by the date that's due, not by the date when they start charging a fee. Technically, Traci is in default and if BofA wanted, it could foreclose on her home.
Negative reaction
It's distressing when a product you've been using for a long time seems to develop negative effects.
"Two days ago I got Covergirl moisturizing top coat," said Uma, of Potomac, Md. "I applied it at work in the afternoon and by the time I was leaving for home at 5.00 my lips started swelling with little bumps around the rim. This got worse the next day with skin becoming dry, flaky and painful. Seems like an allergic reaction. Strangely, I have used this product before with no reaction. I had a similar reaction when I used Chapstick before and had totally stopped using it. I looked it up and found out both these products contain propyl paraben that can cause contact dermatitis.
Whether its toothpaste or hair coloring, some products can cause severe reactions in some consumers but not others. In many cases, the product hasn't changed, but people have suddenly developed new allergies. If this happens you should see a doctor as soon as possible.
Cosmetics and toothpaste are often the source of complaints like Uma. Almost always, the underlying problem is an allergy or hypersensitivity. The simple solution? Try another brand.
---