---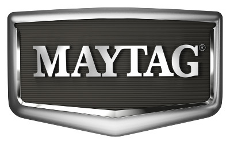 When a brand new washer breaks down in the first year you might not be overly concerned, since it has to be under warranty. But not so fast. Let Pat,of Elkhart, Ind., tell you about her experience.
"I purchased a Maytag Bravo 300 from Lowes in February of 2011," Pat told ConsumerAffairs.com. "Last week I was doing a load a laundry and the washer stop in mid-cycle, and it gave an alarm and error code "d. I checked out the manual and it said there was a problem with the drain line. I check the drain line and it was fine, so I called Maytag to have a service man take a look at it. Before he even looked at the washer he said it was probably the pump, and it is not covered under warranty, and he said that it will cost $140."
Pat says the repairman told her that the pump is too small for the unit.
"He obviously sees this all the time," Pat said.
Late is late
Lezlie, of Long Beach, N.Y. is another consumer who apparently doesn't understand what a payment "grace period" means.
"In the past few months, NationStar Mortgage has starting calling our house approximately six times a day after the sixth of the month on, to inform us that we are 'late' on our mortgage," Lezlie said. "They also call my work twice a day. Like others, we have a grace period until the 16th of the month, after which a late fee is charged. I have filed complaints with the BBB and the Texas Attorney General's Office and would encourage others to do the same. It is shocking that a business is allowed to get away with this."
Lezlie, your mortgage lender is well within its rights to prompt you for a late payment, and if you pay after the due date, your payment is late. A grace period is provided as a courtesy because things can happen, and a payment might be mailed late a couple of times a year. The grace period means the consumer doesn't get reported to the credit agencies if they make up the payment quickly. Consumers who habitually milk the grace period run the risk of causing lenders to review the hole concept of a grace period.
Choose a preparer carefully
With tax filing season starting next month, it might be good to give some throught now to who is going to prepare your taxes. It can make a difference.
"I had used Jackson Hewitt when I lived in Maryland so I used it at a Wal-Mart location here," said David, of Marion, N.C. "It took the man a LONG time to complete. When it was all finished he charged $210, more than I had ever paid. I told him about the move. He didn't mention I could get a deduction because of the move. I waited some time for the refund and it didn't come. I finally called IRS and they had no record of a filing! I called Jackson Hewitt and was told to go to another branch. The woman at that tax office gave me a disc with my info and told me to take it someplace else. I was fed up and took it to another tax preparer who understood my problem with Jackson Hewitt and filed it free and I was able to claim the move and it turned out better."
The problem with a national franchise tax preparer is one office might be terrific and another not so good. A consumer really has no way of knowing. It's better to do what David finally did, finding a reputable independent tax preparer or accountant, who likely will be there year after year.
---